New Jersey Landlord Accused of Sex Crimes Against Tenants To Pay $4.5 Million To His Victims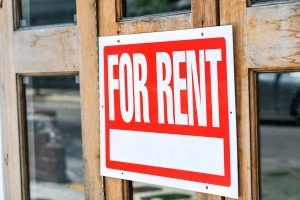 A New Jersey Landlord has agreed to pay $4.5 million in connection to a lawsuit. Prosecutors have accused Joseph Centanni of sexual harassing tenants and housing applicants for more than 15 years.
Joseph Centanni owned 18 rental properties across New Jersey. Federal prosecutors charged him with sexual crimes against seven more tenants more tenants over the summer. This brings the total number of victims to 20. He faces nearly three dozen criminal counts. The charges include criminal sexual contact and sexual assault.
Prosecutors allege Centanni of engaging in the alleged sex crimes at various points from 2013 to 2020. Prosecutors say the women ranged in age from 22 to 61. they also accuse the New Jersey landlord of harassing both women and gay or bisexual men.
The federal lawsuit alleged that Centanni's harassment spanned a period of at least 15 years. According to the complaint, Centanni demanded sexual favors to get or keep housing. He also offered reduced rent in exchange for sexual favors. He also made unwelcome sexual comments and advances to tenants and applicants.
The complaint also alleged that the New Jersey landlord threatened to evict tenants who refused his sexual advances. According to the complaint, Centanni participates in the federal Housing Choice Voucher Program aka Section 8. He receives approximately $102,000 each month in Housing Choice Voucher payments.
The Prosecutor's Office's Special Victims Unit revealed that Centanni targeted female tenants or prospective tenants who were homeless or about to be evicted. He also targeted women who were struggling financially.
Scumbag New Jersey Landlord Pays Largest Housing Sexual Harassment Settlement In HUD History
Federal officials say the monetary settlement marks the largest ever obtained in a case alleging sexual harassment in housing. 
The settlement also reflects that Centanni has sold all of his residential rental properties. Centanni is permanently prohibited from owning and managing residential rental properties.
The Feds are requiring Centanni to dismiss housing court judgments against his victims. The court deemed these to be retaliatory. Court also ordered him to take steps to repair the credit of any affected tenants.
Centanni must also pay a $107,050 civil penalty to the United States, the maximum civil penalty allowed under the Fair Housing Act (FHA).
Also, Read More Articles About Pervert Landlords:
New York Landlord Demanded Sexual Favors From Female Tenants
Pervert Landlords Beware! HUD Is Coming For You!
More Degenerate Landlords Busted Offering Women Free Rent For Sex
Slimy Florida Landlord Uses Ejection Law To Evict 91-Year Old Tenant