Anxiety Grips Loan Officers As The First Wave Of Industry Layoffs Begin Sweeping Through The Industry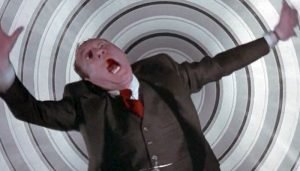 The new year will be bring anxiety for mortgage loan officers next week. They maybe so stressed that they may even be popping Rolaids like TicTacs and drinking Pepto-Bismol by the gallon. Why? The lending industry is about to begin the first round of massive layoffs. 
Some have already started. Numerous shops, including Better.com and Interfirst Mortgage have announced layoffs in the past few weeks.
Industry insiders say LOs working at more traditional shops should feel more secure than LOs fintech.
Mortgage brokers double their employee headcount to keep up with the 2020 refi boom. Some bigger lending operations offered signing bonuses to lure talent.
Industry insiders have predicted for months that mortgage shops will be forced to shed employees as margins start to compress.
Experts say that shops who rely on refis and call centers for intake will be giving LOS the pink slip.
Seasoned loan officer and high-performing loan origination sales talent will always have employment options. Those seasoned loan officers advise neophyte LOs to build up their network of purchase referrals. They also advise them to have a balance of purchase and refi referrals to handle the ups and downs of the industry.
Seasoned loan officers also advise younger LOs to sharpen their marketing skills and master their craft. 
Brokers will also soon begin other cost-cutting measures including cutting or restructuring salaries or trimming technology expenses.
Most companies go to great lengths safeguarding their core expert talent. So highly productive, quality minded Loan Originators should not be worried about their employment."
Rather than await for the pink slip or Zoom announcement like the CEO of Better.com did. CEO Vishal Garg fired 900 loan officers on a zoom call and accused them of stealing from the company and its customers by being unproductive.
Vishal Garg Isn't The First Lending CEO To Go Off On His Loan Officers:
LoanDepot CEO Tells Employees To Quit Whining And Complaining