Mortgage Bankers Association Predicts Home Prices Will Plummet By The End Of 2022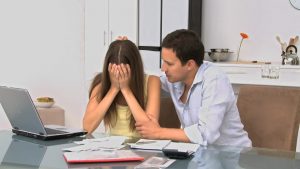 What goes up must come down and home prices are no different. The Mortgage Bankers Association is saying that is exactly what they predicting will happen. However, they say it won't happen until the 4th quarter of 2022. 
Even logic dictates home prices can't continue to outpace income growth by a 4-to-1 ratio forever.
The US housing market has seen some softening so far. However, price hikes and bidding wars are still ongoing across the US. Industry consensus is that whatever cooling comes next year, it will slow.
The MBA's assessment of the housing market isn't shared by other industry groups. The MBA foresees the median price of existing homes posting a 15.3% year-over-year gain in the 1st quarter of 2022. However, it sees prices beginning to fall as the year progresses. The group expects the median price of existing homes to end 2022 at $352,000. Thais is a 2.5% year-over-year drop in home prices.
What's triggering this? A lot of it boils down to inflation and what higher inflation means for the market.
MBA Says Home Prices Will Keep Rising Before They Finally Fall In 2022
The latest reading of the consumer price index in October made it clear that stubbornly high inflation could be around for another 24 months.. Thus, consensus is that the Federal Reserve will raise interest rates. Thus, mortgage rates increase as well as a means of reining in inflation. A rise in mortgage rates would lock some buyers out of the market altogether and put downward pressure on prices.
The MBA is also forecasting that the average 30-year fixed rate will hit 3.7% by the 3rd quarter of 2022. They say rates will surpass 4% by the end of 2022. That would be a big increase from the current 3.09% rate. This is well above the 3.4% rate that Fannie Mae projects by the end of 2022.
That said, the Mortgage Bankers Association forecast is still something of an outlier. Zillow Research is predicting 13.6% growth in U.S. home prices over the coming 12 months. Meanwhile, Fannie Mae is predicting 7.9%, and CoreLogic has the number at 1.9%.
Why do so many outlooks still have prices climbing even after we've endured this historic stretch of unprecedented price growth? Industry insiders foreseeable future the housing market will see the supply side of the market simply outmatched by the demand side. The combination of a demographic wave of first-time millennial homebuyers and a decade of under-building is the culprit behind that mismatch.
Also, Check Out This Other Article About Post-Pandemic Home Prices Falling: