Florida HOA Scam Alert: HOA to Pay Residents $35 Million For Scamming Them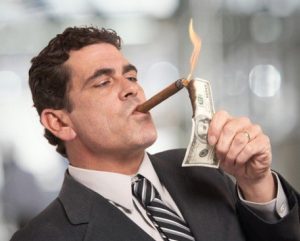 MFI-Miami has issued a Florida HOA Scam Alert for all residents who live under the tyranny of an HOA. Here is why:
The 5,000 residents of the 55-plus Solivita development were scammed out of a whopping $35 million by the Poinciana Community Development District HOA. 
However, each resident could receive up to $10,000 following the November 2nd judgment issued by Polk County Judge Wayne Durden.
Developer Avatar Properties proposed a $73 million bond measure in 2015. The bond was for the residents to fund purchase the clubhouse, pools, and tennis courts from Avatar Properties.
However, a certified appraiser found them to only to be worth roughly a quarter of that.
Attorneys reviewed the proposal. After the review, they found what they believed to be improper fee collections by the developer.
The lawsuit said residents paid HOA fees and two separate fees to the Solivita Club. Avatar Properties owned and maintained the amenities of Solivita Club.
The company was also a subsidiary of AV Homes. In addition, home builder Taylor Morrison purchased AV Homes in 2018.
Taylor Morrison leadership would not comment due to the litigation.
The community's lawyer said the developer told him it plans to appeal.
The fees went back to the early 2000s. However, plaintiffs were only allowed to seek fees dating back to 2013 due to the statute of limitations.
Paintiff Norm Gundel also told the Orlando Sentinel the judge's ruling will be a boon to the community:
It saves every homeowner in the community approximately $1,000 per year. It refunds those same illegal fees all of the way back through April 2013.
Also, Read More About Florida HOAs:
Florida HOA Lawyers Preparing To Foreclose En Masse
Is HOA Litigation Preventing You From Selling Your Home?
Former New York State Trooper Faces Foreclosure Over $25 HOA Fee