Another Fraud Lawsuit Filed Against Miami Bail Bondsman Wayne David Collins. Plaintiffs Are Also Suing Collins' Underwriter American Surety.
Another lawsuit has been filed against former mob rat turned sleazeball bail bondsman Wayne David Collins. 
Dozens of former clients have sued Collins for fraud repeatedly since he mysteriously obtained a Florida bail bonds license in 1999.
Collins also currently has almost a half dozen lawsuits pending against him.
Plaintiffs in this case have also named American Surety as a defendant in their lawsuit.
American Surety underwrites the bail bonds for Collins and Abed. Collins and Abed appear to have some convoluted agreement between regarding Universal Bonds and Xpress Bail Bonds.
Plaintiffs Arnaldo Valido and Xiomara Baullosa also named Danny Abed and his company, Universal Bonds.
The lawsuit accused the parties involved in fraud and breach of contract.
They also allege Collins and Abed of misrepresentation and conversion of funds.
You can read the complaint at the bottom of the article.
The Latest Lawsuit Against Miami Bail Bondsman Wayne David Collins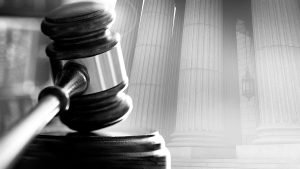 The story begins when Arnaldo Valido and Xiomara Baullosa were arrested on January 31, 2019 in Lee County (Case# 36-2019-CF0000064-BCH).
The court granted Arnaldo Valido's release from jail with a $3 million surety bond on February 5, 2019. The court granted Xiomara Baullosa release with a $3.5 million surety bond.
Both Valido and Baullosa's attorney filed a motion to have the bond reduced. Valido's request was denied. The court reduced Ballosa's bond to $1.75 million.
Valido's wife Brittany Valido contacted multiple bail bondsmen. Unfortunately, none would contract with her due to the size of the bond.  Friends referred Brittany Valido to Wayne David Collins and Xpress Bail Bonds.
On or around April 8, 2019, Brittany Valido met with Wayne David Collins at a Ft. Lauderdale Dunkin Donuts. The two met to discuss the situation and to contract him as a bail bondsman for her husband. At the meeting, Brittany notified Collins of real properties that would collateralize the Bonds. She informed Collins that the properties' owners were in Cuba.
Brittany Valido Meets With Collins
The lawsuit alleges that Collins failed to inform Brittany Valido of any issues relating to the owners' residency in Cuba. Namely, that only a Florida resident is capable of posting bond on her husband's behalf.

Brittany Valido met Collins the next day at the same Dunkin Donuts. The purpose of this meeting was to hand Collins a cashier's check for $213,000 made out to Universal Bonds and an addition $87,000 in cash. 
The Plaintiffs included a copy a receipt from American Surety for the $87,000. Collins assured Mrs. Valido that the $300,000 was and would remain the personal property of her and her husband.
The lawsuit states that the Brittany Valido was unaware Universal Bonds was not incorporated in Florida when she paid them.
Yet, Collins and Universal Bonds claimed to do business at the address of Abed's' Xpress Bail Bonds under the name of "Universal Bonds." 
Brittany Valido also wrote a check out to Universal Bonds. She then wrote another check for $100,000 to Universal Bonds. 
Bail Bondsman Wayne David Collins Makes Brittany Valido Send Someone To Cuba 
The lawsuit states Collins then asked to be provided with the addresses of the collateral properties and name(s) of the owners.
Brittany Valido had previously told Collins that the owners were in Cuba. Consequently, Collins instructed Brittany to have someone fly to Cuba and have the Properties' Owners execute the required documents to collateralize Bond 1 and Bond 2.
Collins then demanded proof of travel to Cuba.
The lawsuit claims Collins did not provide Brittany Valido instructions as to how the documents needed to be notarized. Collins also did not request proof of air travel to Cuba for the notary who was to notarize the owners' signature on the collateral documents.
Did Bail Bondsman Wayne David Collins Violate Industry Standards?
The Properties' Owners executed the collateral documents in Cuba. However, this is violation of bail bonds industry standards. 
American Surety's counsel sent Brittany Valido an email attaching the powers of attorney for each property owner and indemnity agreements. They also sent the mortgage deeds ("Collateral Documents"). Later in the day, an Xpress Bail Bonds employee delivered the documents to Brittany Valido.
Xpress Bail Bonds allegedly gave Brittany documents that already had the execution date.
They also included had a prepared notary portion. Xpress Bail Bonds allegedly told Brittany Valido that the documents only needed to be signed. 
The Validos recruited Damian Rivas to fly to Cuba to get the property owners to execute the necessary documents. 
On or around April 14, 2019, Rivas returned from Cuba with the loan documents liening the properties. As result, he gave them to Brittany. Brittany  then immediately took the documents to the notary. The lawsuit contends that the Plaintiffs were unaware that the Loan Documents were improperly notarized.
Documents Arrive From Cuba But There Are Problems
Collins then requested Brittany Valido give him an additional $1,000.00 which was to be deducted from the recording fees. He also reiterated that Brittany provide proof of air travel once the executed documents were obtained from Cuba. 
Valido contends in the lawsuit that Collins still failed to request any needed proof of air travel for the notary who would notarize the Owners' signatures in Cuba.
On  April 13, 2019, Defendant Collins confirmed to Valido that the properties adequately collateralized the bonds and once again represented that he was the only person that could post a bond for $3 million.
Several days later, Brittany Valido met with Collins at his office. She provided him the documents he requested.
Signatures Don't Match
Collins or his staff then photocopied the Loan Documents. Brittany received a copy of each document including the mortgage deed.
Xpress Bail Bonds pre-printed an execution date of April 11,2019 on the documents. In addition, Xpress pre-printed a notarization date of April 14, 2019 on the documents as well.
However, the names on the boarding passes to the flight to Cuba did not match the name of the notary on the Mortgages. This is something a 20+ year bail bondsman like Collins should have caught to properly collateralize the bond.
If Collins did see it, he failed to inform Brittany Valido that the notarized Loan Documents were defective.
On April 24, 2019, Plaintiff Valido's Criminal Defense Attorney filed an Unopposed Motion for Order Approving Sufficiency of Bond Collateral.
The judge on the case signed the Order Approving Sufficiency of Bond Collateral on May 1, 2019. The court released Arnaldo Valido from custody later that day.
The next day, Collins executed a handwritten agreement with Valido stipulating the agreed conditions of the surety bond. 
Police Arrest Notary Lazaro Cordero For Unlawful Use Of A Notary Commission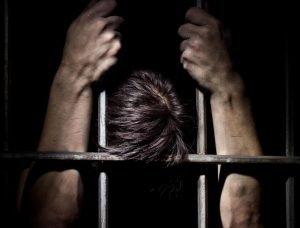 Xiomara Baullosa posted bond and released from Lee County Jail on May 8, 2019. Baullosa paid Collins with two cashier's checks, one for $30,000.00 and another for $70,000.00.
The lawsuit alleges Defendants held Baullosa's $400,000.00 for alleged commissions.
Police arrested Lazaro Cordero who notarized several documents on August 29, 2019. Prosecutors charged him with unlawful use of a notary commission. 
Police did not charge Valido and Baullosa. Authorities say the two had no connection to Cordero.
On September 23, 2019, Collins instructed Valido Baullosa to meet at him at his office. Collins informed Valido and Baullosa that he was going  to be arresting them. They would then be surrendered to Lee County authorities. Collins allegedly claimed that because of Codero's arrest the collateral agreement and bond were null and void.
Abed signed the surrender request on behalf of him and Collins. Abed also stated in surrender request the bond voided because the collateral because of the faulty and unenforceable mortgage deed. 
The lawsuit alleges falsely asserted that he would front the bond Valido and Baullosa free of charge due to the amount of money they had already paid him. Valido and Ballousa allege the claims turned out to be false.
On the same day, Abed filed a Bond Surrender Request with the court. Abed and Collins made this request based on the premise that the notary issues violated the bail bond contract.
Afterward, Collins and Abed transported Valido and Ballousa to Lee County. As a result, the two men were in custody for 24 and 22) days, respectively.
Did Bail Bondsman Wayne David Collins Scam Another Client?
Abed and Collins refused to refund the $400,000.00 they received for the surety bonds. Collins allegedly told them it was because, "the notary on the collateral was fraudulent."
The lawsuit alleges Abed and Collins failed in their diligence.
Plaintiffs also allege Abed, Collins and American Surety never asked them to remedy any defects in the collateral Documents or Mortgages. 
The lawsuit also alleges Abed and Collins wrongly asserted that the Mortgages were "void" and applied to have the bonds surrendered.
However, it appears Abed and Collins used this as an excuse to pocket their clients $400,000. 
Miami Bail Bondsman Wayne David Collins also has an unflattering reputation for scamming clients. Multiple clients and business associates have sued him multiple times over allegations of deceptive practices and fraud.
Lawsuit also alleges Abed and Collins created an elaborate scheme defraud the clients out of $400,000.00.
Bail Bondsman Wayne David Collins Sued For The 7th Time by stephen6dibert on Scribd
Also, Check Out These Other True Stories About Wacky Miami Bail Bondsman Wayne David Collins:
Lawyer James S. Benjamin Issues A Cut And Pasted Subpoena With A Diarrhea Of Fonts On Behalf Of Wayne David Collins!
Did Scott Israel Have An Intense Bromance With Wayne David Collins?
Will Bail Bondsman Wayne David Collins Rat You Out?
Wayne David Collins Committed Perjury To Get A Bail Bonds License
Miami Bail Bondsman Wayne David Collins Has A Secret Criminal Past
The Shakedown Tactics Of Bail Bondsman Wayne David Collins