Zillow Is Dumping Real Estate At Losses Across The US. The Company Has The Properties Listed for 33% Less Than What They Paid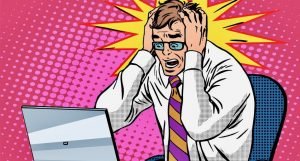 Zillow is dumping hundreds of homes for fire sale prices. The company has listed hundreds of homes that it owns for less than it originally paid for them.
The $25 billion company purchased thousands of homes through Zillow Offers, its instant buyer, or iBuyer, arm. The much-hyped division uses artificial intelligence to help determine the price it would pay for homes. The websites have also attracted sellers by allowing them to shop their property to the company online. Thus, receive an offer almost instantly.
Zillow Offers makes modest improvements on the homes it buys. The company then relists them to try to fetch a profit. It collects additional fees by offering mortgage and insurance services.
Now, that strategy for raking in revenue now looks to be in serious trouble.
Zillow Fire Sale! Zillow Is Dumping Real Estate
The company announced on October 17 that it would stop buying homes for the remainder of 2021. COO Jeremy Wacksman claims it is due to an operational backlog for renovations and closings. He also blamed it on labor and supply-constrained economic issues inside a competitive real estate market.
However, Zillow's situation appears is more bleak than that. The company is sitting on an inventory of hundreds of homes it's listing for less than it paid.
Zillow is marketing 64% of their inventory for less than what the company bought them for.
Business Insider reviewed 963 homes that Zillow recently acquired that they are now reselling in those five major metropolitan areas. Those markets are Dallas, Houston, Phoenix, Minneapolis, and Atlanta. Business Insider found that nearly 616 of the homes Zillow has listed were below their purchase price. Zillow had the majority of homes listed for almost $16,000 less than they paid.
Those five areas represent about a third of the homes that Zillow owns.
Zillow owns 208 homes in Phoenix and has 93% listed for less than what it paid. Zillow owns 168 homes in Dallas. The company is selling 81% of its properties for less than what they bought them for.
Zillow also owns 155 homes in Minneapolis that they have 67% of those listed below what they paid. The company owns 155 homes in Houston. Zillow is selling 63% it's inventory there at a loss. 
The company has it's largest inventory in Atlanta. They have 28% of their inventory were being offered at a loss.
Zillow could lose a total of $7.6 million. That loss would wipe out the company's $9.6 million in net income in the second quarter.
Zillow Gambled On Growth But Now Faces Huge Losses
iBuying has been a booming sector for major real-estate players such as Zillow, Opendoor, and Offerpad. The three companies bought a total of more than 15,000 homes. They spent a combined $5.3 billion in the second quarter of 2021.
In 2020, Rich Barton, Zillow's CEO, promised investors that the business would be a major revenue driver.
iBuying was money maker for Zillow for the first half of 2021. Zillow reported that its iBuying division reaped almost $1.5 billion in revenue. This a 20% gain over the first half of 2020. The company bought 3,805 homes in the second quarter. This is more than twice the number it purchased in the first quarter of the year.
Barton has also said the company aims to buy and sell 20,000 homes a year. They also expect to earn $20 billion in revenue annually from iBuying as soon as 2024.
Unfortunately, the Covid-19  began to rescind. As did residential real estate values in many areas of the country. For months, buyers had to offer loftier sums to compete in the nation's hottest markets. Zillow is now left with overpriced inventory that it can't sell.