Wells Fargo Bitch Slapped With $400 Million Investor Lawsuit Alleging Bank Failed To Protect Investors Over Robo-Signing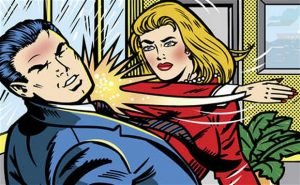 Wells Fargo bitch slapped with a robo-signing lawsuit? Yes, and this time it's from bond investors.
Taconic Capital Advisors filed a $400 million suit against Wells Fargo in New York Supreme Court. The suit alleges the financial giant failed to protect its investment in residential mortgage-backed securities. Taconic claims Wells Fargo knew many of the loans could be worthless.
Wells Fargo is also accused of breach of contract for doing nothing to fix faulty documentation for loans that were bundled into trusts and resold to investors. The global investment firm poured $390 million into buying certificates for 27 of the trusts for which Wells Fargo was the trustee. Wells Fargo as trustee is contractually obliged to act in investors' interest.
Taconic said the bank was fully aware that many of the loans had missing or fraudulent documentation. As a result, if homeowners defaulted on their mortgages, the trusts wouldn't be able to foreclose on the home or modify the mortgage. 
The 27 trusts bundled together more than 143,500 home loans valued at the time at $32.2 billion. The mortgages originated between 2005 and 2007, just before the housing market crashed. By March of this year, the trusts had lost more than $9.8 billion, according to court documents.
Taconic said in the complaint:
Wells Fargo knew many of the underlying loans didn't have proper documentation. The bank inventoried them and sent notices to lenders asking for documents it was missing. Yet when the bank's letters went unanswered, Wells Fargo sat on its hands and did nothing.
Wells Fargo Bitch Slapped Thanks To Bad Pre-Financial Crisis Decisions
Claims about haphazard documents jumped during the 2008-2009 housing crash. Banks and other financial institutions created fraudulent documents so they could foreclose on home loans borrowers couldn't pay.
The robo-signing scandal led to a landmark 2012 settlement. Federal and state attorneys general fined banks $25 Billion and lenders handling the largest number of underperforming home loans including Wells Fargo.
Taconic also alleges that many of the 27 trusts were serviced by institutions fined in 2012. 
"Because Wells Fargo itself was engaging in the same illicit and improper acts as the servicers for the trusts," wrote Taconic's lawyers. "Wells Fargo knew that, if it began demanding repurchase of the massive numbers of loans containing document defects in the trusts, this approach could cascade through the industry."
Also, Read More About More Craziness Below:
Wells Fargo Was The Willy Wonka Of Booze, Drugs & Sex
Wells Fargo Created A Decade Of Hell For Michigan Homeowner
WF Consumer Lending Chief Fired For Diarrhea Of The Mouth
The Cattiness Of Wells Fargo Executives Rivals The Ladies From Dynasty
Wells Fargo Forecloses On Old Couple Who Sold Their Home 21 Years Ago