Eviction Moratoriums Are Forcing Landlords To Liquidate Properties Due To Tenants Not Paying Rent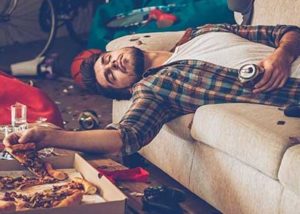 Contrary to what Bernie Sanders loving socialists want to believe, the eviction moratoriums are hurting landlords. Namely, small investors who rely on rental income to feed their families. If tenants don't pay, landlords can't maintain the properties and worse, can't put food on their family's plate. 
States and the federal government enacted the eviction moratoriums in response to the Covid-19 pandemic. However, 18 months into the pandemic and eviction moratoriums, unpaid rent begun to mount. Now the Centers for Disease Control and Prevention announced a new moratorium until Oct. 3. A federal judge dismissed a legal challenge to the order last week. 
However, New York just passed legislation extending the state's eviction moratorium through February 2022. 
There are now more than 15 million people living in households that owe as much as $20 billion in back rent according to the Aspen Institute.
Eviction moratoriums have been extremely hard on smaller landlords with fewer than four units. They have almost 60% having tenants behind on rent according to the National Association of Realtors. 
Landlords, big and small, are most angry about the moratoriums. Many believe some tenants could have paid rent. However they refused to because of the moratoriums. 
Eviction Moratoriums Are Letting Tenants Use Pandemic Relief To Buy Luxury Items Instead Of Paying Rent
Landlord Ryan David points to two tenants who received paychecks throughout the pandemic but didn't pay rent or bother to file for rental assistance. Others singled out delinquent tenants who they claimed still managed to drive a luxury car, get food deliveries or go on vacation.
The federal government promised landlords nearly $47 billion in federal rental assistance to offset their losses. However, that has been slow to materialize. The federal government has only released $3 billion of the first tranche of $25 billion it had earmarked to help landlords.
Landlords Are Using The Eviction Moratoriums To Take Advantage Of The Red-Hot Housing Market
Some owners are taking advantage of a red-hot housing market to sell their units to deep-pocketed investors willing to wait out the moratorium or to families who plan to live in them. Buyers are increasingly out-of-town investors or equity funds, whom critics fear will renovate the properties and market them at much higher prices.
New York Landlord Michael Reid sold three of his houses to stem losses. This was after he paid some delinquent tenants thousands of dollars to leave. Already out more than $100,000 in back rent on 13 of his 31 units and more than $20,000 in unpaid water bills, Reid took out a $90,000 home equity loan on his house so he could pay property taxes and other bills. He finally received $9,000 in federal rental assistance several weeks ago. 
Reid told the Associated Press:
I've lost an incredible amount of money on top of the rent owed. Thank God, my day job pays pretty well.
A lot of landlords are disgusted. They are selling at losses. They are getting out period.
Some Landlords Are Waiting Out The Moratoriums By Putting Tenants Through Extra Scrutiny
Landlords sticking with the property business say the eviction moratoriums have forced them to change their operations.
Some landlords are leaving apartments vacant. They don't want to deal with nonpaying tenants. Some aren't buying any new properties as long as the moratorium is in place.
Landlords are strengthening their screening process. They are taking a hard look at tenants who were unemployed due to the pandemic. They are also looking to see if they saddled their previous landlord with months of unpaid back rent.
Rick Martin sold two of his five buildings in the Dorchester neighborhood of Boston. Martin also deprived himself of thousands of dollars by leaving most of his units vacant. 
Martin told the AP:
The minute they enacted the moratorium, that trigged my decision to sell the properties. I did not want someone moving in whom I could never get rid of if they didn't pay rent. That would make the financial situation worse.
Martin said he was torn about the decision to sell to investors. One has turned a building into condos. Another has already doubled the rent on a three-family building.
Honestly it's a very difficult decision. I want the small property owners to flourish and grow. But because of this moratorium, we are having everything cut out from beneath us.
Also, Check Out: