Credit Suisse Owned Select Portfolio Servicing Busted! Servicer Accused Of Jerking Around Black Homeowners, Again!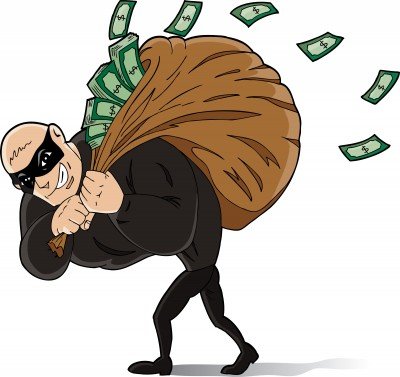 Select Portfolio Servicing is busted jerking around people of color. This isn't the first time. I've written about this multiple times.
However, this time it was WFTV Reporter Todd Ulrich in Orlando who busted them. Ulrich also received the run around from SPS. As a result, he reached out to me for assistance.
So, here's the story. Ulrich received a call from African-American homeowner Earnest Mackroy in Apopka, Florida.  Mackroy claims he paid off his mortgage that was being serviced by Select Portfolio Services.
SPS is owned by Credit Suisse. Credit Suisse is a Swiss bank based in Zurich, Switzerland. The bank came under fire in the 1990s for allegedly hiding Nazi assets. The Simon Wiesenthal Center alleged the assets were stolen from Jews and other groups as the Wehrmacht goose stepped across Europe in the 1930s and 1940s. 
Mackroy waited and waited for SPS to file a Satisfaction of Mortgage with Orange County. He waited and waited for months. He then inquired with SPS for an update.
SPS shocked Mackroy with their response. 
Mackroy told WFTV that SPS stated his pay off amount was insufficient. He also stated SPS then demanded five more years of payments.
Select Portfolio Servicing said a clause in their original loan provided a 20-year option. Therefore, they owe an additional $16,000.
Mackroy claims he and his wife never requested the 20-year option and they never missed a payment. 
He also says that he questioned SPS about his transaction history. Unfortunately, no one would give him a straight answer. So, he requested a copy of the complete transaction file from SPS. They allegedly refused to do so. 
You can see the news story from WFTV below:
Also, Can Select Portfolio Servicing Validate Your Mortgage Debt? Read More Below: