Is Shelly Petrolia An Anti-Semite? Uncovered Evidence And Witnesses At City Hall Confirm She Is
It appears that Delray Beach Mayor Shelly Petrolia doesn't just have a problem with people of color. New evidence has come to light that raises the question, is Shelly Petrolia an Anti-Semite?
Petrolia's pattern of behavior also shows that she has a prejudice against Jews.
Shelly Petrolia doesn't wear a swastika arm band and yell, "Sieg Heil!" like her Wehrmacht relatives of the 1930s and 1940s did goose stepping across Europe.
Instead, Petrolia use phrases that sound like they were ripped from the pages of Hitler's Mein Kampf. She use phrases like "preserving our way of life," and refers to residents who oppose her as "scourges on our community."
Of course, all of this is code for, "We gotta stop those damn greedy Jews!"
Shelly Petrolia almost got away with her anti-Semitism.
Unfortunately for Petrolia, I received a phone call from a city employee who wanted to remain anonymous.
The city employee told me that she overheard Petrolia refer to City Commissioner Adam Frankel as a "greedy fucking Jew!"
The comment was made after a commission vote to approve a project. Petrolia had cast a no vote for the project.
The city employee also said she overheard Petrolia spout an anti-Semitic conspiracy theory involving Frankel. Petrolia allegedly said, "You know how all those fucking greedy Jews stick together! They're all working together to take over Delray Beach."  
This disturbed me. So I went digging. I began asking Delray Beach attorneys and business owners a lot of questions about Petrolia's anti-Semitism. 
It also turns out that nearly every business owner Petrolia has harassed is owned by a Jew. She has also targeted people she perceives as being Jewish.
The sad thing is Petrolia has a legion of followers who blindly spew her nonsense. 
Shelly Petrolia and her group of unhinged cryptic Nazi thugs don't just harass, stalk and cyberbully local politicians. They also attack and smear people anonymously on the internet who call them out for their cryptic anti-Semitism and racism.
Is Shelly Petrolia An Anti-Semite? Here's the Business Owners And Individuals She Has Harassed.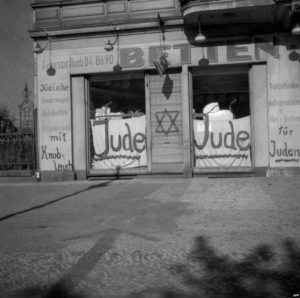 Shelly Petrolia also has a long history of using the city code enforcement officers to harass downtown businesses and individuals she doesn't like. Most of whom are Jewish.
Most recently, she used code enforcement to go after Taylor Levy. Levy who is Jewish owns Pour & Famous in downtown Delray Beach. Delray Beach City Code Enforcement fined the small 1,000 square foot restaurant $10,000 for allegedly violating the city's contradicting Covid-19 code restrictions.  
Last year, the City of Delray Beach was sued John and Sally DeLeonibus. The Maryland couple allege the city under Petrolia's direction axed their plans for a rooftop terrace above the third floor of their duplex.
Why? Because their lawyer made political contributions to opponents of Mayor Shelly Petrolia in 2018. 
The lawsuit also states that Petrolia disliked their attorney Bonnie Miskel of Boca Raton. It just happens that Bonnie Miskel is Jewish. 
In addition, Petrolia has also harassed Doc's All American owner Steve Michael who is Jewish. 
She also attacks her mayoral opponent, Tracy Caruso, who is also Jewish and currently sits on the Historic Preservation Board.
Petrolia has even gone so far as to openly lie about Michael and Caruso's positions about the future of Doc's Restaurant in order to discredit them.
In addition, Petrolia also knows Caruso's maiden name is Stein. Yet, Petrolia keeps making false claims that Tracy Caruso is a Holocaust denier.
Everyone knows calling a Jewish person a holocaust denier is the epitome of anti-Semitism. 
Shelly Petrolia has also harassed Delray Beach community booster and former Chair of the Arts Garage Chuck Halberg for years. Halberg is also Jewish.
See a pattern of anti-Semitism, yet?
If you have ever heard Mayor Shelly Petrolia say anything anti-Semitic or been the victim of anti-Semitism by Shelly Petrolia, call the Anti-Defamation League of B'nai B'rith at

561.988.2900

or fill out a complaint on their website here.