Does Shelly Petrolia Recruit Campaign Staff By Holding Tupperware Parties Outside The Parole Board Office?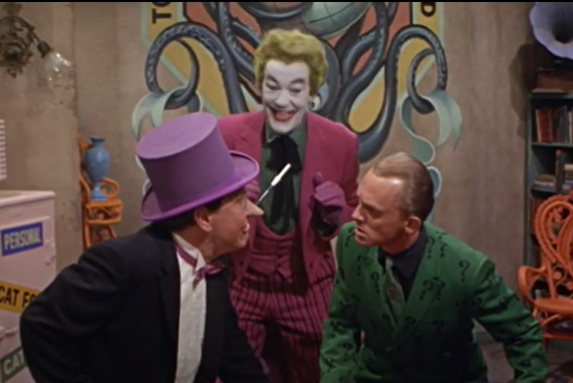 The 2021 Delray Beach mayoral race is definitely one of the craziest elections I have ever witnessed. 
Incumbent Mayor Shelly Petrolia is running her campaign like she's some campy villain from the 1960s Batman TV show.  As a result, it makes you wonder where Shelly Petrolia recruits her campaign advisors from.
It makes you think Petrolia recruits them by having Tupperware parties outside the Parole Board office in West Palm Beach. 
Petrolia's top campaign people are all batshit crazy and most of them have had run-ins with the law. Here's a list of the top 4:
Shelly Petrolia Recruit #1: David Torgerson
I've written about staunch Petrolia advisor David Torgerson before.
Torgerson was once busted in a public park exposing and pleasuring himself in a park. According to the police report, Torgerson was trying to pick up a sheriff's deputy for a sexual liaison.
In May 2001, David Torgerson whipped out his penis in front of a Palm Beach County Sheriff's Deputy in a Lake Worth park and began masturbating like a sex-obsessed pervert.
Torgerson mistakenly thought the deputy was there cruising for some man-on-man action like he was.
The police report states Torgerson began rubbing his semi-erect penis through his pants. Apparently, he was attempting to catch the attention of the dashing deputy.
Torgerson also gave the deputy a lustful glance. He then motioned the deputy to follow him into the deep recesses of the park. 
As a result, the deputy followed. Torgerson got sight of him. He then proceeded to pull down his pants. Thus, exposing his erect penis. Torgerson proceeded to ferociously pleasure himself.
When the Deputy approached, Torgerson also attempted to entice the deputy further by continuing to masturbate his now freed trouser snake even harder.
As a result, the deputy flashed his badge and proceeded to arrest Torgerson. The Palm Beach County Sheriff's Department charged Torgerson with exposure of a sexual organ and lascivious acts. 
Shelly Petrolia Recruit #2: Kelly Barrette
Then there is Kelly Barrette.  Barrette is the town looney tune. She is also a former Delray Beach Commission candidate. However, unlike the Petrolia handpicked commission candidate Juli Casale, Barrette lost. 
The reason is pretty clear. The people of Delray Beach don't take leaving the scene of a hit and run accident lightly and that's exactly what Barrette did. 
Barrette was involved in a hit and run accident with a parked vehicle in December 2015. The incident happened in front of Delray Beach City Hall. According to court records, Barrette refused to leave her information. Consequently, she then fled the scene of the accident faster than OJ Simpson in a Hertz commercial.
Luckily for the Delray Beach Police, the security cameras at City Hall caught the entire incident. Delray Beach Police retrieved Barrette's license plate number from the footage.
As a result, they were able to track Barrette down within hours of the accident. 
Barrette faced a $500 fine and six months in the Palm Beach County Jail under Florida Statute 316.063. Yet, she only received a $50 fine and 50 hours of community service. What? Yes, you heard that right. Barrette evaded jail and received a sweetheart plea deal.
She used her white privilege and called in a favor from her gal pal Shelly Petrolia. Petrolia was a city commissioner at the time and was also a leader in the Palm Beach Democratic Party. Thus, Shelly Petrolia used her political influence with the court to help Barrette get a sweetheart plea deal. 
Shelly Petrolia Recruit #3: Angie Gray
Angie Gray served as a Delray Beach commissioner from 2009 until 2014. Palm Beach County Prosecutors indicted Gray after leaving office. Prosecutors alleged she hid financial involvement with a company doing business with the City of Delray Beach,
In the December 2013 vote, Gray and other Delray Beach commissioners voted to hire International Enterprise Development to do work for the city.
Former commissioner Alberta McCarthy worked for International Enterprise Development as a training director and offered a $1000-a-month raise if the company won the Delray contract, according to Palm Beach County State Attorney's Office complaint.
Investigators also learned that McCarthy helped pay down a loan Gray had on her business, Top Notch Beauty Spa. The complaint says McCarthy paid $1,201.92 toward the loan's outstanding balance of $2,439.68, and that Gray never discussed repaying McCarthy.
The gift happened before the International Enterprise contract came to the Commission for a vote. Gray also paid McCarthy $500 a month while she was campaign manager for Gray's failed reelection bid, according to the complaint.
Gray was later acquitted with now Commissioner Adam Frankel who Shelly refers to as a "greedy fucking Jew!"
Unfortunately, Petrolia didn't share Frankel's sense of justice toward Gray when she was indicted. Petrolia led the charge to have Gray prosecuted and imprisoned. So, for Gray to be supporting Shelly Petrolia seems kind of bizarre.
Shelly Petrolia Recruit #4: Latoya Boone & Vince Boone
Last week, Shelly Petrolia posted a video of a black woman named Latoya Boone. Boone claims to be a neighborhood community leader for 20 years. However, that isn't entirely true.
Pretty much every African-American and Haitian-American activist in Delray Beach has disputed this claim. 
The Boones were recruited by Petrolia and the abovementioned Angie Gray to try to combat Petrolia's image of being a racist Dixiecrat.
Florida voting records indicate Latoya Boone is not registered to vote in Florida. If she is voting, she's voting under a different name. If she is, it could be considered voter fraud.
However, Latoya Boone not being registered to vote is not that big of a deal. Her husband on the other hand is a different story. In 1991, Vince Boone was convicted of attempted murder and aggravated battery with a firearm.
In December 1990, Boone's brother was arguing with Robert Woods in Woods' home in the 200 block of Southwest 14th Avenue in Delray Beach.
Anthony Boone left the house.
Consequently, Boone beat Woods with the gun and shot him through the heart and arm.
But police could not immediately find Boone after three witnesses identified him as the gunman.
Later in December, police saw Boone driving a rented car and chased him through the warehouse district in the southwest section of the city, but Boone jumped from the car and ran, police said.
Boone was profiled on the TV show America's Most Wanted in February 1991. As a result, a tip came in from the show.
Delray Beach Police arrested Boone at his mother's house the next day.
The court sentenced Boone to 50+ in prison. Boone was paroled in 1999 for good behavior.