WTF? The Democratic Club Of Delray Beach Enthusiastically Endorses Union Bashing Racist Dixiecrat Shelly Petrolia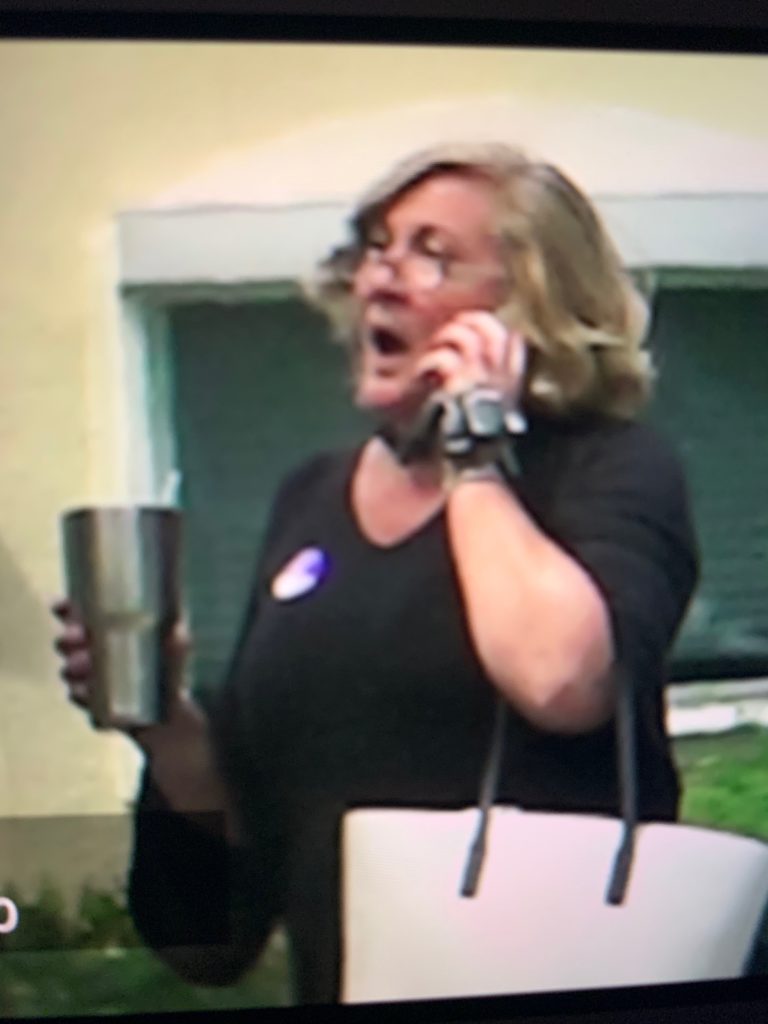 This year, the Democratic Club of Delray Beach endorsed Shelly Petrolia for Delray Beach mayor.
Unfortunately, Petrolia's credentials as a torchbearer for the ideals of the Democratic Party are almost nonexistent and if there any they are laughable at best. 
Petrolia's actions as an elected official also show she's a calculating political opportunist and a union-bashing racist.
Petrolia switched her party affiliation from Republican to Democrat in 2017 as she was planning her 2018 campaign for Mayor of Delray Beach the following year. She believed the registered Democratic party voters who make up roughly 60% of the voter base in Delray Beach would vote for her and they did.
However, this year like in 2018, the Democratic Club of Delray Beach and the Palm Beach Democratic Party didn't vet her credentials very well.
Petrolia is also a walking insult to the memory of my grandfather. He took a baseball bat to the back of his head by one of Henry Ford's union-busting thugs. 
Petrolia is also an insult to the things Harvey Milk, Cesar Chavez, Walter Reuther, Dr. King, and so many others had fought for. 
If you run as a Democrat, there are two absolute ideals you must embrace. 
The first being, you must be accepting of everyone regardless of sexual orientation or ethnicity. The second being, you must be pro-labor.
If Petrolia was a true Democrat, she would know these. 
The Democratic Club Of Delray Beach Endorses A Racist George Wallace Dixiecrat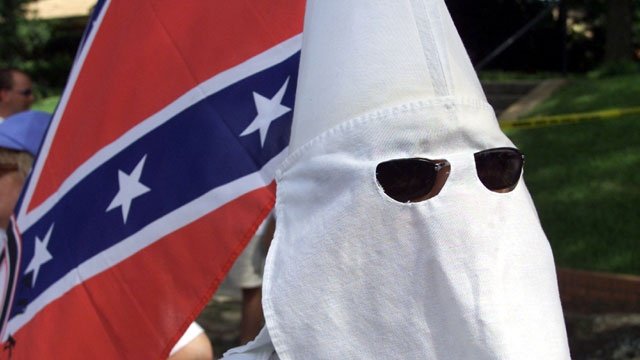 Mayor Petrolia's history of being absent at major events in African-American and Afro-Caribbean communities around Delray Beach since becoming mayor has become problematic. 
It also doesn't help that Petrolia has a history of harassing and bullying black city officials and employees.
You don't have to attend a Klan Rally, wear a Klan Robe, or throw around the N-word to show you're a racist.
Racists also use other more subtle signs to show they are racist and Shelly Petrolia is definitely flashing those signs. 
Former City Manager George Gretsas claimed in October that to keep his job, he had to carry out Petrolia's "Hit List".
The "Hit List" was like Richard Nixon's Enemies List. Petrolia's "Hit List" was made up of everyone Petrolia didn't like and was made up of primarily black city employees.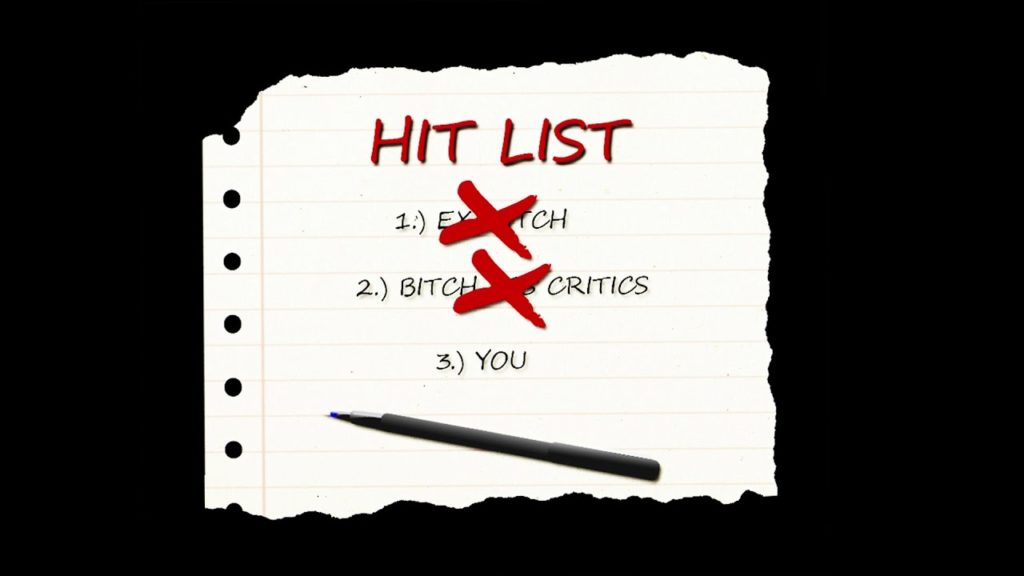 The top people on the list were black Police Chief Javaro Sims and City Clerk Katerri Johnson. Both are black. Sims had a stellar 28-year career. City Clerk Katerri Johnson had been a dedicated city employee since 2017.
Gretsas gave black civic leaders in Delray Beach a troubling peek at Petrolia's corruption and bigotry toward black people. Petrolia especially despises black people in leadership positions. She made it clear she wanted them out. 
Petrolia also went after two other people on her "Hit List." She falsely accused former Director of the Neighborhood & Community Services Department Michael Coleman and his assistant Jameel Stewart of defrauding the city. Both of whom are of African descent.
Black Democrats In Delray Beach Insulted By Democratic Club Of Delray Beach's Endorsement Of Petrolia 
Black and Brown People in Delray Beach who have had to endure racism their entire life.  They say it's only gotten worse under the tenure of George Wallace wannabe Shelly Petrolia.
They feel betrayed by the Democratic Club of Delray Beach. Several members have told us they were not consulted before the group's committees and the executive board voted to endorse Shelly Petrolia for mayor. They are also not happy about it. 
Ann Wright, president of the SW Neighborhood Association said Petrolia's conduct as mayor conjures up memories of Delray Beach's torrid racist past.
She recalled Delray's former racist police chief Charles Kilgore. Kilgore ran the department from 1979 to 1990.
He instilled fear in black residents and made no secret he was racist.
Kilgore was a former Alabama truck driver who never graduated high school. He also reportedly bragged about keeping an ax in his closet. He kept it as a memento from the days when he used to beat black people.
Race relations in Delray Beach are also the lowest they have been in 30 years thanks to Shelly Petrolia.
Wright also told the Boca Raton Tribune:
She (Petrolia) has intimidated and bullied the staff to a point where people are scared. People have to do what Shelly wants them to do and if they don't there are consequences.
Her venom, her evilness is to a point here she has people fighting each other, … strangling each other, … about to kill each other, and they don't even know what the hell they are fighting for. This woman is Hitler.
The Democratic Club Of Delray Beach Endorses A Union Bashing Candidate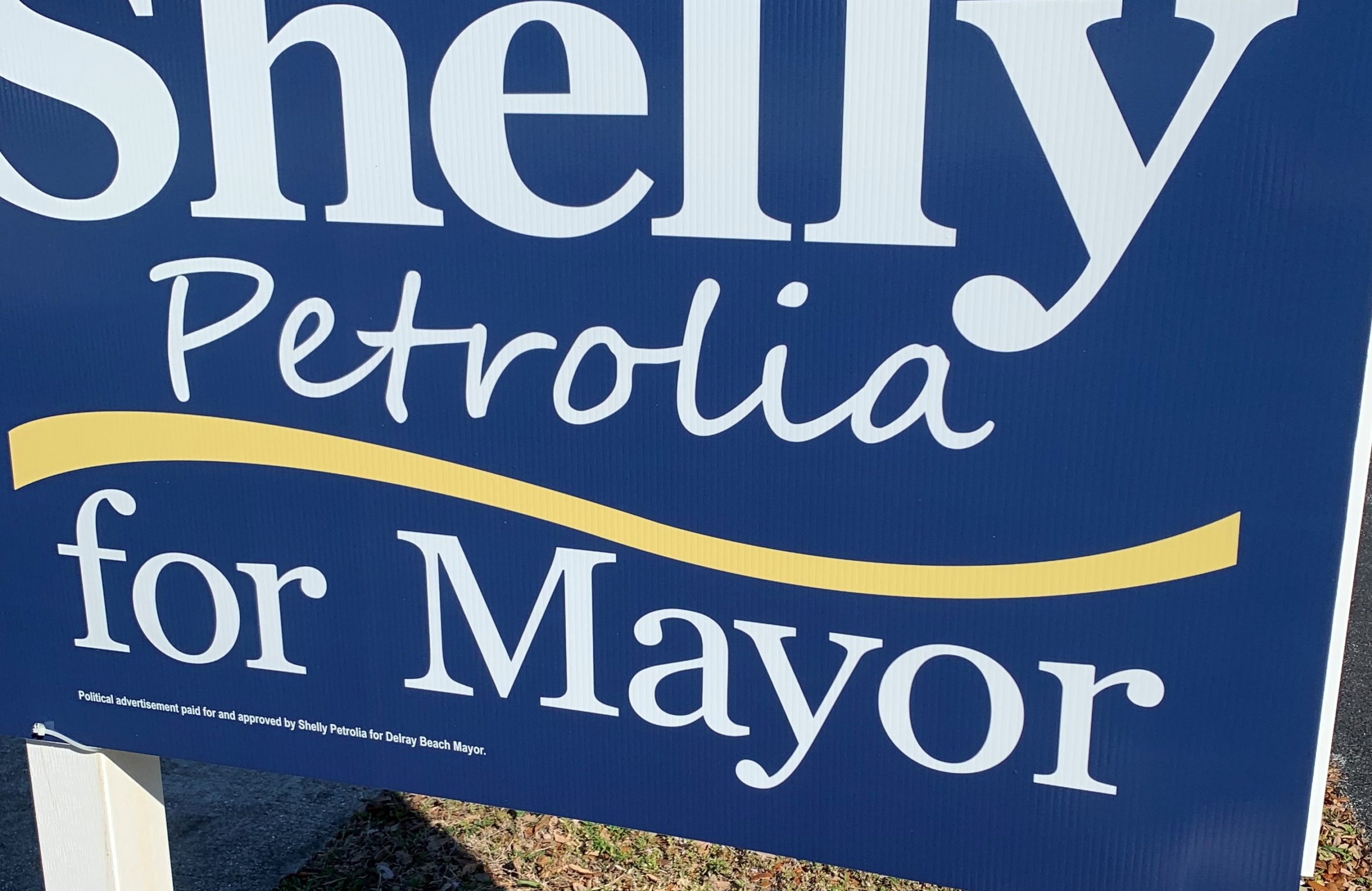 Petrolia has proven she's anti-union and anti-collective bargaining. She also makes no secret about it. 
Petrolia came out and said so at the SET Alliance candidates forum earlier this month when she basically told the local representative from the SEIU (who was a co-sponsor of the forum) to basically go fuck himself. She also showed she looks down on blue-collar workers and has no time to deal with their concerns.
Petrolia said this about getting endorsements from the local unions representing the city employees at the forum:
I don't ask for them. I don't need them. They are hooks. They hook into you and they pull you in. I don't want endorsements because they come with strings attached.
As a Democratic candidate, you don't bash labor unions. Her fan base and the Democrats like Delray Beach Democratic Club Chair Michael Cantwell claim that the comment was not aimed at unions. Cantwell claimed Petrolia just doesn't accept endorsements. Yet, three days later, Petrolia was boasting about her endorsement from the National Organization for Women and the Palm Beach County Human Rights Council.
The Democratic Club Of Delray Beach Ignores The Unwritten Rule That Democratic Candidates Use Union Printers

There is one unwritten rule all Democrats must follow and it is absolute. It's a rule all Democratic Party candidates know before throwing their hat into the ring. Party leaders tell them before they throw their hat into the ring. 
The rule is simple. You must use a union printer for all your campaign literature and signs. The union "bug" as it's called must be visible. She can't say she can't find a union printer in Palm Beach County. There are nearly half a dozen to choose from within a 20-minute drive from Petrolia's house.
In addition, Commission Candidate Mitch Katz who is also endorsed by the Democratic Club of Delray Beach does not have a union bug on his signs. His voting record is also horrible when it comes to employee 
Yet, Katz's opponent and incumbent Commissioner Ryan Boylston has a union bug on his signs and he's an NPA.