Richard Bey: From 2nd Rate Misogynist TV Sleaze Merchant To Leftist Delray Beach Facebook Troll
If you are under 45 years old, you probably don't remember Richard Bey. In the late 1980s and early 1990s, Richard Bey had a syndicated TV show called, The Richard Bey Show. 
Bey tried unsuccessfully to create a hybrid of Jerry Springer and Howard Stern. It was the epitome of sleaze and misogyny that plagued daytime TV in the 1990s.
The show failed miserably and it only lasted for four years. It was canceled in 1996 as critics and syndicators decided to clean up their shows after an incident on the Jenny Jones Show the year before.
Bey claimed his show was canceled because he booked Bill Clinton mistress Gennifer Flowers as a guest. Flowers discussed intimate information about Clinton's manly muscle of happiness right before the 1996 presidential election.
Compared to Bey's other show topics, the show featuring Gennifer Flowers discussing Clinton's penis was mild. Bey hosted a stream of misogynistic and perverted themed shows featuring busty exotic dancers in wet t-shirts from the now-defunct Manhattan strip club, Scores.
The Richard Bey Show also featured women with gargantuan breasts like Busty Dusty doing mock strip teases as recurring guests. In addition, Bey had shows that exploited women with weight issues with such topics as "Mr. Punyverse and Miss Thunder Thighs". 
For those of you who don't know, "Thunder Thighs" is derogatory guy slang for overweight women with wide physiques. 
Bey also had shows featuring plus-size women racing slim younger women around the studio parking lot in high heels. 
Whatever Happened To Sleaze Merchant Richard Bey?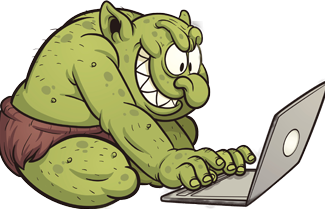 Bey tried his hand at being a radio talk show host after his sleazy daytime show got canceled.
He hopped around the FM dial in New York City and on Sirius Satellite radio as an uber-liberal version of Rush Limbaugh.
By 2008, Bey's career had fizzled and he retired to his oceanfront condo in Delray Beach, Florida.
Now, he idles the day away trolling Facebook for Delray Beach Mayor Shelly Petrolia between binge-watching movies on the Hallmark Channel and Lifetime.
So, if you criticize Shelly Petrolia or openly support her opponents, expect Bey to jump out from the bowels of Facebook to post nonsensical ad hominem attacks about you. 
Also, Check out:
Is Delray Beach Mayor Shelly Petrolia Going To Prison?