Florida Governor Lets Florida Foreclosure Moratorium Expire! Sub-Prime Lenders Say, "Full Steam Ahead!"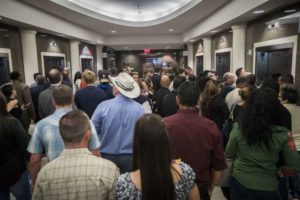 Florida Governor Ron DeSantis announced last week that he will not be extending the Florida foreclosure moratorium. The moratorium expired at midnight on October 1st. Now, sub-prime lenders and landlords are jumping for joy. They are lining up at courthouses across Florida to foreclosure and evict people.
It has also left Florida homeowners in sub-prime loans without statewide protections against evictions and foreclosures. The state initiated the moratorium in April as a result of the coronavirus pandemic.
However, the end of the moratorium does not affect mortgages underwritten by Fannie Mae, Freddie Mac, or FHA. The government agencies have extended the moratoriums until the end of the year. The Urban Institute has estimated that about 70% of homeowners have a federally backed mortgage.
DeSantis Claims Ending Florida Foreclosure Moratorium Was To Comply With New CDC Guidelines
DeSantis cited the federal order issued by the Centers for Disease Control and Prevention that freezes some evictions. For that order to apply, tenants must submit a specific declaration form to their landlords saying that they have experienced a "substantial loss of household income."
However, the CDC's order does not include protections against mortgage foreclosure. Those with federally backed mortgages will likely still fall under programs instituted by the Federal Housing Administration, Fannie Mae, Freddie Mac.
DeSantis spokesman Fred Piccolo said allowing the moratorium to expire "to avoid any confusion over whether the CDC's evictions order."
However, there seems to be confusion over whose orders to follow. Lawyers and court staff have to rely on their own interpretations of which order to follow. They also are left to figure out how it would affect eviction filings across the state.
Even with that federal order in place, some Democratic lawmakers as well as housing advocates had been pushing for DeSantis to extend the statewide moratorium through the rest of the year. 
Read More About How Florida Landlords Have Been Lining Up To Evict People Since May: