Disgraced Mini-Me Lawyer Mark Stopa Bitch Slapped By Judge In Bizarre Lawsuit Against MFI-Miami
People keep asking me for the latest information regarding mini-me lawyer Mark Stopa.
Here it is in a nutshell. It seems that the only activity with Stopa's lawsuits is against Kevin Cannon.
Stopa hasn't filed anything in his case against me since April 10th.
In April, Stopa filed a motion requesting an injunction demanding I take down any articles I had written about his legal troubles and disbarment.
Judge Minkoff stamped the motion, "AFTER REVIEW NOT SIGNED BY COURT" in 18-point bold typeface. In other words, he denied Stopa's motion.
It's clear that Judge Minkoff is sending Stopa a clear message.
What that message is, is anyone's guess. However, the Florida Department of Law Enforcement is still investigating Stopa's alleged equity skimming scheme and allegations that he ripped off clients.
Disgraced Mini-Me Lawyer Mark Stopa Goes On A Redneck Rampage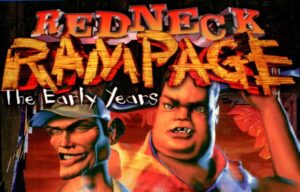 From December 31, 2019, until January 16, 2020, Stopa filed 15 frivolous lawsuits against people across Florida who posted links or wrote blogs about his law license being revoked. 
The lawsuits included 13 lawyers and 2 bloggers including me. Ironically, Florida's favorite leprechaun lawyer did not sue any of us for defamation.
Instead, Stopa sued us with bizarre claims that we were all trying to profit from his downfall and for using his name. 
The Lawsuits Show The Twisted Mind Of Disbarred Attorney Mark Stopa 
In the lawsuit he filed against me, Stopa attempts to make some dubious and far fetched claims that in 2018, I somehow cost him a share in a $15 million equity deal and that I stole business from him. Stopa conveniently omits any affidavits, exhibits, or proof backing up his ludicrous claims.
Stopa also omits to say that his office was raided by the FDLE and that his law license was suspended in 2018.
He also leaves out that he sold his practice and was under investigation by both the FDLE and the Florida Bar in 2018. All of this is a matter of fact and matter of public record. 
Stopa also doesn't mention that Pinellas Judge Linda Allen commented publicly about his personal or emotional problems.
She believes Stopa suffers from mental health issues that included narcissism, defensiveness, lack of self-insight, paranoia, and lack of impulse control.
In his lawsuit, Stopa also reiterates his public claim that he voluntarily gave up his law license. This wasn't the case as you can see from the exhibit in my answer.
Oh, there is also more hilarity in the lawsuit. Yes, it keeps getting better. Stopa is also demanding royalties for the use of his name. Talk about having an ego! 
Unhinged Mini-Me Lawyer Stopa Files Lawsuits In Pinellas County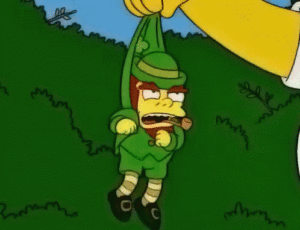 Stopa also filed all 15 lawsuits in Pinellas County. You can go to the Pinellas County Court website and check them out. All you have to do is a search for "Mark Stopa".
Ironically, this is also the same county where the judges and lawyers also led the charge to have him booted from the Florida Bar. The same judges who he calls corrupt and in the pockets of Wall Street banks in his book.

It seems as if people aren't buying into his astroturf citizen's campaign. They also don't seem to be buying copies of his book, People V. Money. As a result, it appears Stopa again wants to blame others for his failures. 
Also, Read More Crazy Stories About Disgraced Mini-Me Lawyer Mark Stopa:
Psycho Mark Stopa Goes On A Redneck Rampage
Disgraced Foreclosure Lawyer Mark Stopa Has Twitter Tantrum
Foreclosure Lawyer Mark Stopa Permanently Disbarred
Mark Stopa's Former Law Firm, Stay In My Home PA Officially Files For Chapter 7 Bankruptcy
Lawyer Mark Stopa Allegedly Made Millions On Equity Skimming Scam
The Tantrums And Tiaras Of Attorney Mark Stopa
Judge Recommends Foreclosure Defense Lawyer Mark Stopa Get 1-Year Suspension And Mental Health Counseling
Florida Bar Presents New Evidence Of Mark Stopa Wrongdoing
Florida Supreme Court Puts Mark Stopa Suspension Into Effect Immediately
Mark Stopa Law Firm Imploding Into Chaos! Bankruptcy Imminent!