Morbidly Obese Sheriff From Michigan Launches Dragnet To Chase Down Guy From Facebook Who Called Him A Fat Ass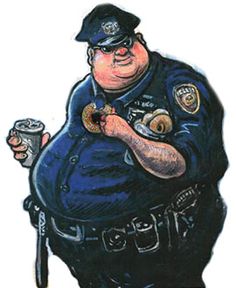 An obese Michigan sheriff created a dragnet of detectives to investigate a Facebook message he received calling him a fat ass.
Newschannel 3 in Kalamazoo, MI obtained the report through an FOIA request.
The report revealed Kalamazoo County Sheriff Richard Fuller ordered detectives to hunt down the man accused of sending the message.
Calling your elected officials names is not a crime. Yet, the report showed Fuller sent a squad of detectives to talk to the man. The man allegedly wrote the sheriff on Facebook saying:
You're a fat ass who needs to go on a diet. Stop us from living. Come get me if you want me tubby as fat bitch.
Was The Obese Sheriff Just Being A Crybaby?
The report also indicates the sheriff took the message as threatening in nature. It also shows Fuller ordered detectives to make contact with the sender. In addition, Fuller ordered them to warn the man against any threatening posts in the future.
The report indicates two Kalamazoo County detectives questioned a man at his home on April 6th. The report said the 48-year-old denied writing the post. He also claimed his Facebook account had been hacked.
Former prosecutor Anthony Flores told Newschannel 3 he didn't find threatening:
When you read it your first response is that he's saying mean things. It reads kind of funny, it's so outlandish. I think elected officials have to expect this type of commentary. They can't be super sensitive to it.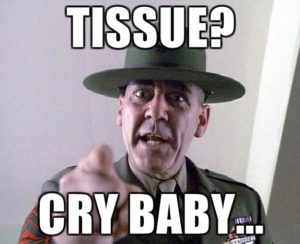 Flores also stated:
Sending detectives over to stop saying mean things. That's a questionable use of resources and a bad judgment call.
Sheriff Fuller said he got the message after he made a post encouraging people to comply with the governor's stay-at-home order.
Fuller also declined to do an on-camera interview.
Regardless of who wrote the message, the man questioned by detectives said the response seemed over the top. He noted a lot of people say lots of things on social media and those comments don't result in a visit from law enforcement.
Fuller was elected sheriff in 2008 and is running for a fourth-term in fall 2020.