New Homeowners In Suburban Detroit Find Charred Human Skull In Backyard Fire Pit Left By The Previous Owner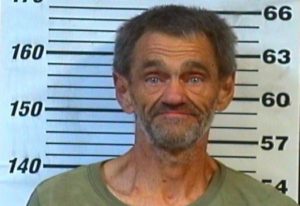 New homeowners in the Detroit suburb of Trenton were tidying up the backyard of their new home. When they made a discovery you don't find every day. No, it wasn't an original copy of the Declaration of Independence or nude pictures of Bea Arthur. It was more shocking. They discovered a charred human skull in the backyard fire pit.
Trenton police confirmed a human skull was discovered in the fire pit at the house.
The house at the 5500 block of Wilson Street was recently owned by a man who died in a shootout with police in Tennessee.
Trenton Police and Fire Services Director Steven Voss told the media that Mark Alan Eberly, 57, sold the house. The new homeowners closed on the property in May.
The Trenton Police immediately called the Michigan State Crime Lab. The Michigan State Police immediately dispatched a mobile crime lab.
The Michigan State Crime Lab also confirmed at the skull found in the fire pit was human.
Voss stated:
He (Eberly) lived there with a female, and we're trying to locate her.
Eberly had a few run-ins with Trenton police.
Eberly listed himself as homeless after a brush with the law in Tennessee for driving with a revoked license.
Cumberland County Deputy Tim Tutor pulled Eberly over a few days later. Eberly suddenly opened fire when Deputy Tutor approached the Eberly. Thus, shooting the officer in the upper chest area.
Deputy Tutor was wearing a bulletproof vest. Thus, he was not seriously injured.  He was able to return fire. Thus, killing Eberly.
Cumberland County police are still investigating Eberly's motive for shooting Tutor is unknown. However, Voss said the discovery of human remains may have had something to do with Eberly's behavior.
Before New Homeowners Buy A Home, They Need To Read These Articles:
Buying Foreclosed Properties 101: 5 Things Realtors Don't Tell You
Convicted Fraudster Gregg Blaney Is Back Cruising For Real Estate Tricks
Real Estate Agents Have No Legal Obligation To Look Out For You
Did The Raunchy Realtor Defile Your Michigan Home?
Detroit Hoarder Found Dead In Her Home Eaten By Her Dog And Rats