AIME CEO Takes Leave Of Absence After Making Comments About Quicken Executive's Wife Playing The Skin Flute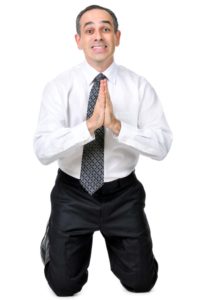 Anthony Casa announced he will be stepping back as AIME CEO. Casa started the Association of Independent Mortgage Experts several years go. The group educates and fights for the rights of mortgage brokers.
Casa faced a serious backlash from a video he sent to prominent influencers in the mortgage industry.
Casa makes comments about Quicken Loans EVP Austin Niemiec's hairstylist wife performing oral pleasure on the CEO of a Quicken rival. 
The video was sent to Paramount Residential Mortgage Group Chief Lending Officer Kevin Peranio and Mount Diablo Lending Broker/Owner Ramon Walker. 
Casa's video soon blew up in his face. 
Theresa Niemiec soon filed a defamation lawsuit.
Casa told Housingwire that he regretted the impact his inexcusable behavior had on the broker community:
The last few days since my initial statement, I've found myself faced with many tough conversations that I deserve to have to face. I have spent time surrounding myself with industry leaders and some of the strongest women I know. I've crushed the trust that you've all had in me. I'm truly sorry. There is no defending or excusing what I did.
My sincere apologies go out to Theresa Niemiec and her family. As well as the entire broker community and the AIME team who have been impacted by my inexcusable behavior. In the moment, I did not think about how my poor judgment would cast a negative light on so many. I am sorry for how my actions have impacted you and I want you to know that my actions moving forward are focused on how I can grow to be a better leader, mentor, father, and friend.
The AIME team will now be led by AIME President Marc Summers and Executive Vice President of Strategy Katie Sweeney.
AIME CEO Comments Cause Backlash From Other Lenders
Several wholesale lenders have suspended their relationship with AIME since the video went public. The video spread like a herpes virus after Theresa Niemiec's idiotic lawsuit.
Plaza Home Mortgage, Flagstar Bank, and Caliber Home Loans each announced that they are suspending their relationships with AIME due to Casa's comments.
Caliber's decision is kind of a surprise since they sell client information to sex predators.
The National Association of Mortgage Brokers also came out with a statement against Casa's remarks, using the hashtag #brokersarebetterthanthis in their communications.
Does Theresa Niemiec's Lawsuit Against AIME CEO Have Any Merit? 
The Niemiecs then hired the high powered Detroit law firm of Morganroth & Morganroth to sue Casa for defamation and are demanding $50,000.
Morganroth & Morganroth are infamous for filing frivolous and idiotic lawsuits on behalf of any Detroit area scumbag with deep pockets. 
Theresa Niemiec's strip mall hair salon in White Lake, MI obviously doesn't bring in the kind of dough that she would need to afford Morganroth & Morganroth. So it's apparent Austin Niemiec paid the $10,000 to 15,000 upfront retainer Morganroth & Morganroth usually demands.
Let's call this lawsuit what it is. It's garbage. If I was Casa, I would fight it just for the entertainment value. Besides, it's highly unlikely Theresa Niemiec can prove any type of damages. 
First, no one outside a select of group of people initially saw the videos and very few of them live in Michigan. 
The videos and texts only spread throughout Michigan after word spread about the Niemiecs filing the frivolous lawsuit in Oakland County. Then, the Quicken Loans Gilbots started spreading it around.
How I Would Fight Niemiec's Lawsuit If I Was Casa
Niemiec's lawsuit against Casa is a frivolous lawsuit and filled with multiple flaws. I know I've sued people for defamation. There are two elements to winning a defamation suit. You need to show actual malice and monetary damages. Theresa Niemiec fails to show how she was damaged financially in her complaint. Theresa Niemiec can prove malice but it's unlikely she can show damages. 
In order to win this, Theresa Niemiec is going to have to show she suffered $50,000 in monetary damages to her White Lake hair salon from the videos and texts being initially spread around. It's highly unlikely she can do that.
COVID-19 has shut down hair salons and barbershops across Michigan. As a result, Niemiec is going to have a hard time proving financial damages. COVID-19 may be what saves Casa's ass. Thus, I would demand to see her financials for the past 3 years plus any PPP loans she may have received under the CARES Act. 
If I was Casa, I would have my lawyers file a for a change of venue to New Jersey. Why? It's a standard practice of defamation suits that the case be filed where the action happened. Also, Jeffrey Morganroth maybe Mayor McCheese in Detroit but in the Tri-State area, he's an out-of-town Schnook no one knows. 
I would file to have it moved to federal court claiming diversity of citizenship. Why? Federal judges hate these types of cases. 
In my opinion, this looks like a PR stunt to save her fledgling hair salon. I would also have my lawyer file a sanction motion against both Morganroth and Niemiec for filing a frivolous lawsuit. At the end of the day, this really is a frivolous lawsuit.