Specialized Loan Servicing Spanked By The CFPB To The Tune Of  $1.5 Million For Dual Tracking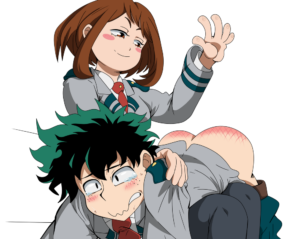 Specialized Loan Servicing spanked again by the Consumer Financial Protection Bureau! The Australian owned mortgage servicer will pay more than $1.5 million as part of a settlement with the CFPB. The CFPB accused SLS of taking illegal foreclosure actions against mortgage borrowers who were entitled to protection from foreclosure.
The CFPB alleges SLS violated both the Real Estate Settlement Procedures Act and the CFPB's mortgage servicing rules. The agency alleges Specialized Loan Servicing pursued foreclosure actions on a number of borrowers while they requested other loss mitigation options. In other words, SLS allegedly committed dual tracking.
The CFPB's servicing rules prohibit servicers from starting the foreclosure process after a borrower submits their loss mitigation application.
The CFPB alleges SLS did not always abide by this rule.
The agency states that SLS's violations of Regulation X short-circuited the protections against foreclosure. The affected homeowners lost their homes to foreclosed upon.
The CFPB also alleges SLS also violated the Consumer Financial Protection Act of 2010. The agency claims that SLS failed to timely send evaluation notices to mortgage borrowers.
Specialized Loan Servicing will pay $775,000 in restitution to affected consumers. The government is also requiring the company to pay a $250,000 civil money penalty to the CFPB. In addition, SLS will waive $500,000 in borrower deficiencies.
SLS said that the issues addressed in the CFPB complaint were limited. They also said that the company settled the charges to bring the situation to an end.
The settlement also requires SLS to implement policies and procedures ensuring borrowers receive the protections from foreclosure. 
These protections prevent SLS from improperly moving for foreclosure judgments or orders of sale when homeowners timely complete loss-mitigation applications."
Specialized Loan Servicing Spanked! Read More Below:
Specialized Loan Servicing Foreclosure Hotline! Call 888.737.6344
Australian-Owned Specialized Loan Servicing Says, "Eff You, USA!"
Does Specialized Loan Servicing Discriminate Against People of Color?