Small New York Landlords Are Drowning In Debt Thanks To Governor Andrew Cuomo's COVID-19 Landlord-Tenant Policies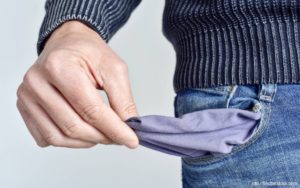 Small New York landlords are in big trouble. They are hemorrhaging money thanks in part to Governor Andrew Cuomo. Cuomo signed an eviction moratorium as part of his executive order combating COVID-19. The executive order bars New York landlords from evicting people for non-payment of rent until August. As a result, landlords are paying for maintenance and repairs out of their own pocket. Now, landlords are running out of money like everything else. 
Not all landlords are high-powered real-estate executives who manage hundreds of buildings. Most are smaller landlords. They own one or a handful of properties. Smaller landlords operate on slim margins. They lack the cash reserves or access to credit to weather a prolonged economic pause from the COVID-19 pandemic.
Small landlords often barely eeked out a profit. Most small landlords have the costs that include mortgage, taxes, and utilities. These costs can be as much as $6,000 per month depending on the time of year.
Landlords are operating at a "super-deficit" with a lack of rent coming in. Most landlords are now being forced to eat into his personal savings.
Small landlords are coming to find they have more in common with tenants than with larger landlords.
It Doesn't Look Good For Small New York Landlords
The Community Housing Improvement Program (CHIP) says 80% of its 4,000 rent-stabilized members own less than 1,000 rental units.
In May, roughly 25% of CHIP tenants did not pay rent. This up from about 20% in April. Landlords also say 64% of retail ground-floor tenants did not pay rent in May.
CHIP Executive Director Jay Martin told Curbed:
It's just stunning. It's a huge part of their business that has just evaporated and probably won't be back for a while.
Joanna Wong is among those grappling with that loss of residential and commercial rental income. Wong, who is a member of CHIP, runs (and lives in) a 30-unit apartment building in Manhattan's Chinatown that has been in her family for about 40 years. She also owns a six-unit building in Brooklyn's Sunset Park.
Both buildings include ground-floor retail space, but those businesses have been largely inactive because of the state's stay-at-home order. Most tenants paid in April, but May became a patchwork of working with renters on payment plans, discounts, and mulling month-to-month leases.
Chinatown landlord Joanna Wong says half of her tenants as currently "at-risk":
Right now I'm trying not to drown. It's so hard to plan because we all don't know how long this is going to last. There's so much uncertainty on both sides.
Wong says she believes that renters and small landlords are essentially "in the same boat" and is frustrated with the them-versus-us narrative.
The Money Troubles Of Small New York Landlords Could Create A Domino Effect
The money problems of small New York landlords aren't just bad for landlords and banks. The neighborhood would also be affected. Landlords are unable to do general upkeep building upkeep or pay their next property tax bill due in July. New York City has refused to postpone the deadline and that could mean big trouble for New York City. The city has already made $1.3 billion in emergency budget cuts due to billions in lost tax revenue and mounting new costs to combat COVID-19.
Small Property Owners of New York (SPONY) Director Chris Athineos also told Curbed:
It's a domino effect. If the tenant doesn't pay the rent and the landlord can't pay the real estate taxes, then the city can't pay [its] obligation to keep the schools running or to pay police and firefighters. It's all connected.
No matter how you slice it, renters and small landlords need government aid. Small-property owners and tenants should really be walking hand in hand to their legislators to urge them for relief. This shouldn't be an adversarial relationship.
Also, Read More About Andrew Cuomo And Landlords Below:
Plummeting New York Real Estate Values Cause Escape From New York
NY Governor Andrew Cuomo Named 2019 U-Haul Salesman Of The Year
New York City Taxes Create A Conga Line Of Businesses To Miami
More Degenerate Landlords Busted Offering Women Free Rent For Sex