South Florida Home Sales Plummet In April By 36%+. Experts Blame COVID-19 Pandemic And Mass Unemployment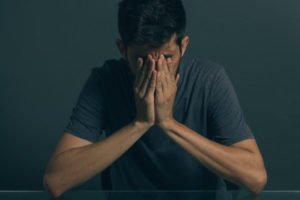 Bad News South Florida! South Florida home sales have plummetted across the board in April. This is also bad news for real estate agents who have seen their commissions literally disappear.
Real estate experts say it is due to the region being under a shelter-in-place order. Governor DeSantis' executive order canceled or put on hold a huge number of sales.
Condo sales in Miami-Dade County were also impacted. Miami-Dade condo sales were hit with a 48% drop compared to April 2019. Overall, condo sales performed worse than single-family home sales. 
Berkshire Hathaway HomeServices EWM Realty CEO Ron Shuffield gave his prediction to the Real Deal in March:
April is going to be a month people are not going to like.
Plummetting South Florida Home Sales By The Numbers 
Miami-Dade
Residential home sales plummetted 40.1% April in Miami-Dade. There were only 1,576 closings in Miami-Dade in April and that also equals a 32% drop when compared to March.
Single-family home sales fell by 31.6% from April 2019 to 865 closings. Condo sales also declined by nearly 48% to 711.
Single-family home values in Miami-Dade also plummetted by 24.2%. Condo values also plummetted. They decreased by 46.8%.
Broward County 
Total home sales also plummetted in Broward County from last year. Home sales fell by 37.4% to 1,965 in April. In March, residential sales totaled 2,835. This marked a nearly 31% decline from April 2019.
Single-family home sales decreased by 36.1% from April 2019 to 985. Broward condo sales also declined by 38.8% to 980.
Values dropped by 33.8%. Condo values plummetted as well. They dropped by 37%.
Palm Beach
Plummetting Soth Florida Home Sales have also hit Palm Beach County. Palm Beach home sales decreased by 33.8% from April 2019 to 2,052. That is also a 27.6% decline from March when sales totaled 2,836.
Single-family home sales declined by 30.5% annually to 1,191. Condo deals declined 37.8% to 861.
Despite some big-ticket sales, single-family home values dropped on average by 30.2%. Condo values dropped by 34.1%.