It's Pandemonium! Florida Landlords Are Already Lining Up To Evict People When Eviction Moratorium Ends Next Week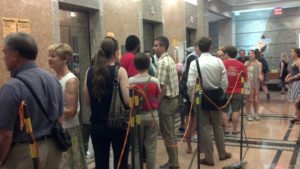 Florida landlords aren't waiting for Florida Governor Ron DeSantis's executive order banning landlords from evicting people from their homes to expire next week.
Courthouses across Florida have seen a stampede of thousands of eager landlords filing eviction cases.
They hope to be one of the first cases heard next week when the eviction moratorium is lifted.
They include more than 250 in Hillsborough County alone. Landlords in Pinellas County have filed about 190 evictions since DeSantis' order.
By contrast, Miami-Dade, Broward, and Palm Beach counties refuse to accept filings.
DeSantis recently extended the stay on evictions until June 2 as a result of the COVID-19 pandemic. DeSantis has also said he will not extend his order.
Florida Landlords And Tenants Confused Over Patchwork Of Different Moratoriums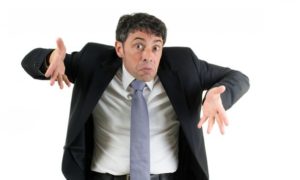 DeSantis may have extended the stay on evictions. However, attorneys are unclear about what will happen next.
The hysteria over the COVID-19 pandemic resulted in a confusing patchwork of local, state, and federal protections. The problem is that most of these protections have little or no legal precedent.
For example, an administrative order in Hillsborough County allows the Sheriff not to enforce a writ of possession. The writ of possession is the final step of an eviction. Yet, no such protection exists in neighboring Pinellas County. 
Florida Supreme Court Chief Justice Charles Canady also issued a statewide eviction ban. It suspends the requirement to issue writs of possession to county sheriffs through May 29, though in practice it stays in effect as long as DeSantis' order does.
The federal CARES Act adds to the confusion. The CARES Act prohibits evictions in residential properties that receive governmCOVID-19 Eviction Moratent subsidies like Section 8 vouchers or that have federally backed mortgages. The CARES Act's eviction suspension expires July 25.
Tenants and landlords can check their address to see if a property is covered under the CARES Act at www.florida.evictionprotection.org. The nonprofit news site ProPublica created a similar search tool nationwide, as have Fannie Mae and Freddie Mac.