Cha-Ching! Florida HOA Lawyers Are Preparing To Foreclose En Masse On Homeowners Delinquent On Their HOA Dues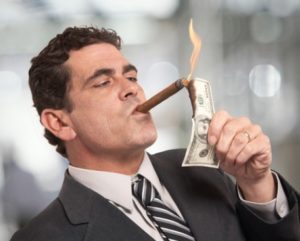 Florida HOAs and Florida HOA Lawyers are watching you. They are keeping a close eye on if you are making your HOA payments during the COVID-19 pandemic.
The COVID-19 pandemic has devastated the Florida tourism and hospitality industries. As a result, more than 1 million people in Florida have filed for unemployment.
When people have a loss in income, COA and HOA maintenance fees become a low priority. Thus, they usually don't get paid.
Nearly 60% to 65% of homeowners statewide live in communities run by HOAs or COAs. As a result, smart Florida HOA lawyers are seeing the handwriting on the walls.
Lawyers are getting ready to cash in. They are already having their paralegals drawing up templates for foreclosure filings.  
Florida HOA attorney Dennis Eisinger is already hearing from his HOA clients and he's expecting to be busy. 
Eisinger is a partner in Eisinger, Brown, Lewis, Frankel & Chaiet, P.A. The firm represents about 700 associations in Florida.
Yes, Florida HOAs and lenders can foreclose on homeowners who fall behind on their association fees. However, HOAs are second in line on the title behind lenders. As a result, any overdue fees would likely remain unpaid if a lender forecloses on a property.
Eisinger told the Real Deal Miami:
We anticipate we're going to start seeing the impact come June, July and beyond. We may be in for some very difficult times over the next couple of months.
Florida HOAs are not eligible for the SBA's Paycheck Protection Program (PPP) loan. Therefore, HOAs have no choice but to pursue delinquent homeowners. 
Also, Check Out The Stories About Florida HOA Lawyers:
Is HOA Litigation Preventing You From Selling Your Home?
Foreclosure Horror Stories: 4 Bizarre Foreclosure Stories