Mortgage Servicers Busted Reporting COVID-19 Mortgage Forbearance Agreements To Credit Reporting Agencies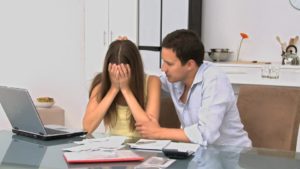 Mortgage servicers are at it again with the shady tactics. This time they are reporting COVID-19 mortgage forbearance agreements to the credit reporting agencies. 
Mortgages in forbearance as a result of COVID-19 have to be reported as "current" on credit reports. That's the law. Section 4021 of the CARES Act says servicers "shall report the credit obligation or account as current."
However, mortgage servicers have found a loophole. That loophole can make it difficult for people with mortgages in forbearance to get another home loan after the COVID-19 crisis is over. Homeowners who entered into a COVID-19 mortgage forbearance agreement could have their ability to refinance or buy a home impacted when the crisis is over.
The CARES Act doesn't mention the comments section of credit reports. This is the loophole servicers are exploiting. Mortgage servicers are placing the information about the homeowner's COVID-19 forbearance agreement in the comment section. 
The former head of the Mortgage Bankers Association and now CEO of Mountain Lake Consulting, David Stevens told Housingwire:
Any reference to forbearance on a credit report, including in the comments section, can be a "scarlet letter" for an applicant hoping to get a new mortgage. I think the intent of lawmakers is that forbearance would not harm your credit, when in fact that label may do just that. I don't believe consumers are aware they have this scarlet letter being reported on their mortgage.
The way credit bureaus are reporting forbearance does show the mortgages as current. The section that lists how many times a mortgage had late payments also shows all zeros. However, the comments section shows that a forbearance agreement 
Therefore, credit bureaus claim they are just following the letter of the law. Mortgage servicers allege that the "law" says the comments section is fair game.
Has Your Credit Been Affected By Signing A COVID-19 Mortgage Forbearance Agreement?
You may be entitled to a damage award under the Fair Credit Reporting Act (FCRA). Connect with a qualified attorney today!