Bank Hapoalim Pleads Guilty To Hiding Money Offshore And Agrees to Pay Nearly $875 Million In Fines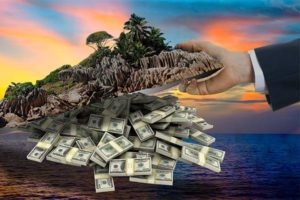 The United States Attorney in Manhattan announced the guilty plea of Bank Hapoalim (Switzerland) Ltd and Bank Hapoalim BM.
The Israeli Bank is accused of hiding more than $7.6 billion for customers in more than 5,500 secret Swiss and Israeli bank accounts. 
The bank agreed to pay approximately $874.27 million to the federal government and the NYDFS. 
Manhattan US Attorney Geoffrey S. Berman said: 
Israel's largest bank, Bank Hapoalim, and its Swiss subsidiary have admitted not only failing to prevent but actively assisting U.S. customers to set up secret accounts, to shelter assets and income, and to evade taxes.  The combined payment approaching $1 billion reflects the magnitude of the tax evasion by the Bank's U.S. customers.
Today's resolutions include agreements with the bank agreeing to accept responsibility for its conduct. Bank Hapoalim further agreed to refrain from all future criminal conduct. The bank also agreed to cooperate fully with investigations into hidden bank accounts.
The Government has agreed to defer prosecution of Bank Hapoalim for a period of three years. Assuming, they cooperate with the US Government. Afterward, the Government will seek to dismiss the charge against Bank Hapoalim.
What Bank Hapoalim Pleaded Guilty To:
Bank Hapoalim is Israel's largest bank. The Israeli bank operates primarily as a retail bank with approximately 250 branches throughout Israel. The bank also has more than 2.5 million accounts.
The Israeli bank also offers private banking services for onshore and offshore customers through its retail branches. The bank also offers it through its Global Private Banking Center. 
The Israeli bank also owned Poalim Trust Services Ltd. Poalim Trust provided trust formation and management services.  Outside Israel, Bank Hapoalim owned a Swiss subsidiary that provided private banking. 
From 2002 until at least in or about 2014, Bank Hapoalim conspired with employees, US customers, and others to:
Defraud the United States with respect to taxes;

File false federal tax returns;

Commit tax evasion. 
The USAO Details What The Israeli Bank Did For Over A Decade
The Israeli Bank assisted U.S. customers in concealing their ownership and control of assets and funds held at the Bank. As a result, this enabled those US customers to evade their U.S. tax obligations, by engaging in the following conduct:
Assisting U.S. customers with opening and maintaining accounts in the names of pseudonyms and code names. In addition to hiding them in trust accounts and offshore nominee entities;

Opening customer accounts for known U.S. customers using non-U.S. forms of identification;

Enabling U.S. taxpayers to evade U.S reporting requirements on securities' earnings in violation of the Bank's agreements with the IRS;

Providing "hold mail" services for a fee. This policy allowed customers to avoid any correspondence regarding the undeclared account being sent to the United States;

The bank offering back-to-back loans for US taxpayers enabling them to access funds that were held in offshore accounts;

Processing wire transfers or issuing checks in amounts of less than $10,000 in order to avoid triggering scrutiny.
The Federal Reserve is also announced that it has reached a resolution with Bank Hapoalim. The bank agreed to a cease and desist order. The bank has agreed to take certain remedial steps to ensure its compliance with US law in its ongoing operations. In addition, it has agreed to pay an additional civil monetary penalty of $37.35 million.  
Also, check out this article:
Israeli Loan Modification Scam Operators Plead Guilty