It Appears Bail Bondsman Wayne David Collins Committed Perjury To Get A Florida And Rhode Island Bail Bonds License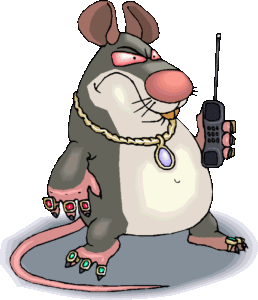 It turns out that the Rhode Island rat Wayne David Collins is more than a rat and a snitch. He is also a pathological liar. MFI-Miami has obtained his 1999 bail bonds license application. It appears Wayne David Collins committed perjury.
How did we get it?? We sent a Freedom of Information Act request to the Florida Department of Financial Services.  We requested a copy of Collins's bail bonds license application and the applications of several other people.
Applications for public licenses such as bail bondsmen, lawyers, and real estate brokers are public record.
The application clearly shows Collins lied about his criminal past to get the license (see below).
As a result of the FIOA request, Florida DFS sent us the application.
The DFS application clearly asks if the applicant has ever been convicted of a felony. Collins answered, "no."
Collins had been convicted of at least two felonies in Rhode Island in the 1980s and early 1990s.  
Mob  Snitch Wayne David Collins Committed Perjury By Not Disclosing Criminal Past
Collins was convicted of several armed robberies in Rhode Island. However, he did manage to get his criminal record expunged in 1995.
The court allowed Collins's expungement hearing to be held behind closed doors. Expungement cases like other court cases are generally open to the public.
The judge also ordered all records pertaining to Collins's expungement. High ranking Rhode Island law enforcement officials never publicly explained why they vouched for Collins or the relationship they had with him.
It appears Collins was an informant for law enforcement. As a result, the judicial system rewarded Collins by expunging his criminal record. 
However, the judge's order violated Rhode Island's own expungement rules. Rhode Island court rules only allow first-time offenders convicted of nonviolent crimes to have their records expunged. Court rules also say ten years must have passed after they completed their sentences. 
Although the record was expunged, Collins still has a moral and legal obligation to disclose his convictions under Florida's Moral Turpitude statute. 
This Isn't The First Time Mini-Me Wannabe Wayne David Collins Committed Perjury To Get A Bail Bonds License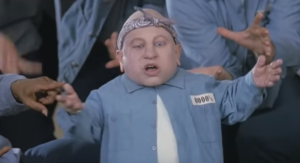 It appears Wayne David Collins lying on his 1999 Florida bail bond license application isn't the first time he lied to get a bail bond license.
Several years earlier, he also lied on his bail bonds license application in Rhode Island.
In 1999, the Providence Journal-Bulletin wrote a series of detailed stories exposing Collins and his expungement.
The Providence Journal-Bulletin cited a Brown University legal project that studied the expungement process. Brown University Law School concluded that Collins's criminal history was improperly expunged. 
The judge who'd granted Collins his bail-bond license reacted to the paper's exposé by holding a special hearing. He had not been aware of Collins's violent criminal past before approving the license. He wanted an explanation from Collins about why he lied on his Rhode Island bail bond license application.
As a result, the judge demanded Collins attend the hearing. However, Collins blew off the hearing. He surrendered his bail bonds license and hightailed it to South Florida.
The Munchkin Bail Bondsman Committed Perjury Again By Lying On His Current License By Knowingly Listing The Wrong Address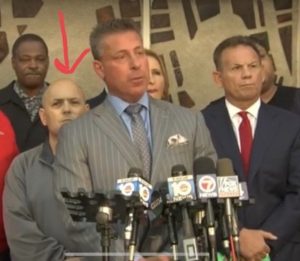 According to the Florida DFS, Collins claims he is the current owner of A1 Magic Bail Bonds at 7025 NW 41 Street, Miami, FL 33166 on his most recent license renewal from 2019 (see below).
However, Collins sold A1 Magic Bail Bonds to Yosvani Alfonso and his wife in June 2013.
Alfonso and his wife filed suit against Collins and his on-again-off-again wife, Sheri Dwyer for Breach of Contract, Civil Conspiracy, and Fraud in October 2019 over the transaction.
Collins is also nearly 7 years out of compliance with Florida Bail Bonds regulations. Florida law states that licenses need to be updated within 10 days of any change. 
In addition, Collins has essentially admitted that his business not located at 7025 NW 41 Street.
Collins Recruits Indicted Mugshots.com Owner To Help Launch Campaign of Intimidation
On February 27th, Collins and Mugshots.com owner Thomas Keesee began posting a series of attack articles against the Alfonsos on Mugshots.com and on Medium. 
In the March 3rd posts, Collins and Keesee admit that Mrs. Alfonso is the owner of A1 Magic Bonds located 7025 NW 41 Street, Miami, FL 33166.
It appears Collins has some explaining to do to the Florida DFS about Not Being In Compliance!
Keesee and his Mugshot.com partners are currently under criminal indictment for identity theft and extortion in California. Keesee retained Collins as his bail bondsman. Collins is blabbing to other bail bondsmen in Florida that Keesee put his house up for collateral. The house is valued at $635,000 according to Zillow. Keesee and his ex-wife Darla have a $380,000 mortgage lien on their $635,000 house located at 9970 Via Bernini, Lake Worth, Florida.
Keesee is also a client of Attorney Frank Gil. Gil and Attorney Raymond Calderin sublease office space in their law office to Wayne David Collins. 
More on that later…
Collins Bail Bonds License Application by stephen6dibert on Scribd
Also, Check Out These Other Articles About Midget Slimeball Wayne David Collins:
Will Bail Bondsman Wayne David Collins Rat You Out?
Former Sheriff Scott Israel's Secret Relationship With Wayne David Collins
The Shakedown Tactics Of Bail Bondsman Wayne David Collins
Miami Bail Bondsman Wayne David Collins Has A Secret Criminal Past