New York State Courts Are Open For Business! Lawyers And Judges Are Revving Up To Resume Foreclosures and Evictions!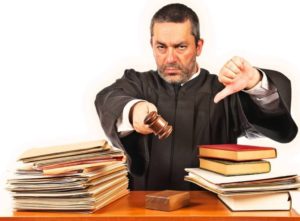 New York State courts are back in business. They will be conducting hearing telephonically and electronic hearings through Skype.
Chief Judge Janet DiFiore's made the announcement last week of New York's transformation to a virtual court system. Chief Administrative Judge Lawrence Marks laid out the guidelines for the implementation of the system. Pending cases may proceed exclusively via Skype for Business effective this week.
Foreclosure mill attorneys and attorneys representing landlords are hoping judges will let pending foreclosure and eviction cases go forward.
Foreclosure mill attorneys also are hoping judges will use their power to let pending foreclosure cases move forward. Courts have stalled existing foreclosure and eviction cases since March 15. Governor Cuomo shut everything down on March 15th due to COVID-19. 
Gregg Kurlander of Kucker Marino Winiarsky and Bittens told the media:
The new administrative order is the catalyst to move forward with resolving scores of housing court cases. 
A spokesperson for the state court system, Lucian Chalfen also said:
Motions, settlement conferences, pleas, anything pending that was frozen is open for conferencing should the parties want to move forward. But he added, we're not asking lawyers to settle eviction cases.
Kurlander also said tenants would also benefit from a resolution of their eviction cases. NYC Landlords are encouraging tenants to apply for a one-time emergency grant from New York City.
NYC is offering the grant as a "one-shot deal."
The NYC Human Resource Administration is administrating the program. NYC budgeted $1.6 billion in the 2020 fiscal budget for public assistance grants. This includes emergency rent subsidies.
Tenants facing eviction is a qualification to receive the grant. Attorneys representing landlords are also telling tenants to hurry and apply for the grants. 
Read More About How New York State Courts Handle Foreclosures: