Adult Entertainers Denied Coronavirus Relief Funds. Strip Club Operators Sue The Feds For Discrimination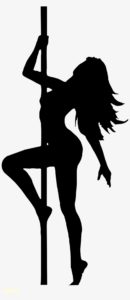 The federal government appears to be discriminating against adult entertainers and strip club workers. Why? The CARES Act blocks them and their employers from a $349 billion emergency lending program. The SBA program is designed to help employees and businesses affected by the coronavirus outbreak. 
Jason Mohney oversees a national strip club empire is not happy about it. As a result, he filed a discrimination lawsuit. The lawsuit also exposes a regulation in the federal Paycheck Protection Program. The program prohibits loans to businesses that provide live performances of a "prurient sexual nature."
The regulation also discriminates against an $8 billion industry.
The adult entertainment industry includes thousands of clubs nationwide and more than 57,000 employees. 
Market research firm IBIS World indicates the strip club industry was enjoying a five-year period of growth when the pandemic hit.
Mohney told the Detroit News:
This is a nightmare. People we work with are part of our team, our family. So you start off by telling your family members that they're out of a job and you're not sure when they will get their jobs back. You work all your life to build something up and in the blink of an eye, you're starting all over again.
Mohney employs 500 employees at more than two dozen clubs in 7 states. The strip club entrepreneur's empire includes the Déjà Vu and Hustler chains.
Mohney filed the lawsuit on behalf of his Flint topless club, Little Darlings. Little Darlings filed the suit against the United States Small Business Administration, SBA Administrator Jovita Carranza and Treasury Secretary Steven Mnuchin.
Mohney's Flint club closed March 24 when Governor Gretchen Whitmer's shelter-in-place order took effect. 
The lawsuit also claims the club could be ruined without an emergency loan.
Read More About Discrimination Against Adult Entertainers: