New York Coronavirus Update: Cuomo And Albany Say, "Full Steam Ahead!" For Foreclosure Lawsuits And Auctions!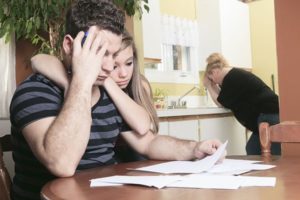 New York Coronavirus update! The coronavirus pandemic has shut down NYS and local governments except for essential personnel. The pandemic has also shut down schools. Office buildings and businesses are closed. As a result, people can't go to work. 
Yet, the courts are open in a limited fashion across New York. Attorneys can still file documents and yes, they can still file foreclosure complaints. Albeit, electronically. The NYS court system is still moving ahead with foreclosure filings and foreclosure auctions. 
Several counties including the boroughs of New York City have enacted eviction moratoriums. However, the courts are still chugging along with foreclosure lawsuits and auctions. The NYS court system is allowing banks to ram foreclosures through in less than 6 months.
Coronavirus related shutdowns have created a serious dilemma for New York homeowners. They can't work and most New Yorkers are living paycheck to paycheck. They can't make their mortgage payments or pay their outrageous ConEd payments. In other words, if you are behind on your mortgage payments, you need to call in the cavalry. You need to call us or call a skilled foreclosure defense legal team to help you.
The homeowner pretty much loses all chances at saving the home if the property is sold at an auction to a third party. In other words, if you need to get on the phone with your foreclosure defense attorney immediately if you are currently in foreclosure and have a foreclosure sale date scheduled. If a judge has already ruled in favor of the bank in your foreclosure, bankruptcy may be your only option. Homeowners may be able to have the judge reconsider their case. However, you have to show either the lender withheld key information or the judge errored in his ruling.