Four More American Banks To Follow BofA's Lead By Offering Relief To Homeowners Affected By The Coronavirus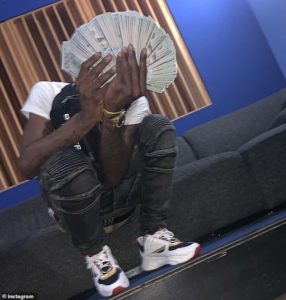 Four more American banks are offering to defer mortgage payments for 90 days due to the coronavirus crisis. The four banks include JPMorgan Chase, Wells Fargo, Citibank, and US Bank. The four American banks follow Bank of America. However, Bank of America's plan is to work homeowners on a month-to-month basis until the crisis is over.
Homeowners with Fannie Mae, Freddie Mac, and FHA loans are already eligible. 
JP Morgan Chase, US Bank, Wells Fargo, and Citibank will postpone foreclosures. They will also offer forbearance on mortgage payments for 90 days.
In addition, 200+ state-chartered banks and credit unions in California have also agreed to the mortgage relief. 
The four banks made their announcement as 3 million new unemployment claims were filed in the week of March 14 – 21.  In addition, authorities in at least 20 states have ordered residents to stay home to stop the spread of COVID-19.
The latest numbers shatter the previous record of new unemployment claims in a single week was in 1982.
However, there is a caveat. Homeowners must provide 'some form of documentation' to prove that they have been impacted by COVID-10. 
On Wednesday, the Senate unanimously passed a $2 trillion economic relief bill.
The package of bills will expand unemployment benefits. The benefits package also provides a $367 billion program for small businesses to keep making payroll while workers are forced to stay home.
Most Americans making less than $75,000 as a single tax filer would receive a $1,200 direct payment under the bill. The payments would go out by direct deposit for those who have recently paid taxes or received tax refunds that way.
Also, check out what American banks are doing about COVID-19 relief:
Federal Reserve Goes On A Mortgage Debt Shopping Spree
US Commercial Mortgage Market On The Brink Of Collapse
Coronavirus Could Decimate Mortgage Servicing Industry
Trump Foreclosure Moratorium Does Not Apply To All Mortgages
Bank Of America Mortgage Customers To Receive Coronavirus Relief
New York State Orders Mortgage Servicers To Offer COVID-19 Relief