NY Attorney Anthony Colleluori AKA Fudgie The Whale Has More Bar Complaints Than A Fat Kid At A Salad Bar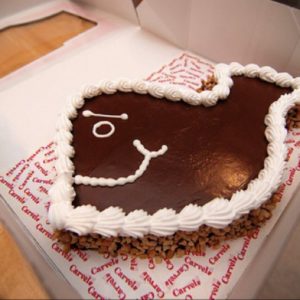 Dealing with NY Attorney Anthony Colleluori is something of a bizarre experience. It's like watching a fat kid making a mess at a salad bar in a restaurant. 
Colleluori is big and I'm not talking Arnold Schwarzenegger or Lou Ferrigno big. I'm talking TV detective Frank Cannon morbidly obese big. 
It seems as if Colleluori has an addiction to Fudgie The Whale cakes. 
This would also explain why he is overstuffed with fudge and is chocked full of nuts.
Hence, the reason why the guys at the FBI in Manhattan and Suffolk County DA's office roll their eyes and refer to him as "Fudgie The Whale" behind his back.
Yes, he is nuts. Ask anyone who has been forced to work with him like me. It is literally like dealing with an obnoxious fat kid in a restaurant whose parents feed them too much fructose corn syrup. The only difference is, Colleluori is a 62-year-old morbidly obese New York Italian. 
It's also no wonder why Colleluori has had multiple bar complaints filed against him. He has also been censured by the courts at least twice that we can find.
NY Attorney Anthony Colleluori Takes $20,000 From A Drug Trafficker's Father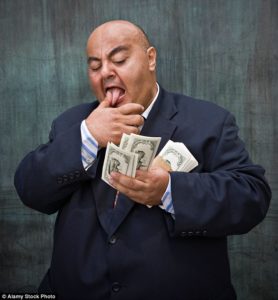 In January 2016, the father of a convicted trafficker paid Colleluori $20,000 to file an appeal for his son. However, Colleluori forgot one small detail. He forgot to have the client and his father sign a retainer agreement.
Colleluori filed a Notice of Appeal on February 9th. Unfortunately, Colleluori filed the Notice of Appeal almost 40 days past the deadline mandated under New York law. As a result, the appeal was denied. 
As a result of Colleluori missing the deadline, the client and his father demanded their money back. Colleluori refused to give them a full refund. However, Colleluori did offer a refund of $7,000. He then offered to refund $10,000. The clients then file a complaint against Collecuori claiming professional misconduct. 
In his defense, Colleluori blamed everyone from his wife's ailing health and his law partners at Raiser & Kenniff before finally admitting responsibility.
The Grievance Committee later censured Colleluori and made him refund the $20,000. You read the censure below:
[pdf-embedder url="https://mfi-miami.com/wp-content/uploads/2020/02/Anthony-J.-Colleluori-NYS-Bar-Disciplinary-Action.pdf" title="Anthony J. Colleluori NYS Bar Disciplinary Action"]
NY Attorney Anthony Colleluori Busted For Illegal Fee Splits
In June 2013, Gordon Woolf retained Colleluori. Woolf was in federal custody. Colleluori and another attorney named Luigi Vigliotti visited Woolf at a federal detention center. Vigliotti was not part of Colleuori's law partner and was not an employee of his firm. Why Vigliotti was with Colleluori at the meeting still remains a mystery.
At the meeting, Woolf agreed to pay Colleluori a $35,000 retainer which he paid several days later.
Colleluori paid $14,000 of the $35,000 retainer to Vigliotti sometime over the following weeks and without advising Woolf and without obtaining Woolf's written consent.
Woolf fired Colleluori on or about July 12, 2013. As a result of the termination, Woolf requested a refund of any unused portion of the retainer fee. In response, Colleluori advised Woolf that he had previously given $14,000 to Vigliotti. Colleluori also informed Woolf that Vigliotti had spent all but $4,900 of the $14,000, and $4,900 was all that could be refunded.
The Court Throws Down The Hammer Of Justice On Colleluori
The court censured Colleluori on four counts of misconduct in the Woolf case.
The court found Colleluori improperly split legal fees with another lawyer who was not associated with his law firm. Nor did he disclose the fee split to his client. They also found that the fee splits were made without the client's consent.
The Grievance Committee also found Colleluori failed to refund that part of the fee paid in advance that he had not earned.
Colleluori was also censured for engaging in conduct that is prejudicial to the administration of justice and conduct that adversely reflects on his fitness as a lawyer.
Colleluori caved under the pressure and admitted he screwed up. He then begged the Court to issue him a private reprimand or a sanction no greater than a public censure.
In both cases, Colleluori blamed his misconduct on his health issues brought on by morbid obesity.