MFI-Miami Wants To Hear From Victims Of Mini-Me Thug Wayne David Collins 
MFI-Miami wants to hear from you if you are a victim of Miami bail bondsman and mini-me thug Wayne David Collins. Collins has a history of shaking people down and harassing people for money. 
Feel free to call us at 888.737.6344 or email me at steve@stephend128.sg-host.com. All telephone conversations and communication will be kept confidential. 
Collins is a former Rhode Island street goon with a Napolean complex. He hightailed to Miami in 1999 when all his corrupt cop buddies starting getting pinched by the FBI. 
Collins somehow managed to get his 15-year criminal record in Rhode Island expunged and became a licensed bail bondsman. In under two years, the barely five-foot Collins became the largest bail bondsman in South Florida. Could it be because of his bromance with former Broward County Sheriff Scott Israel?
Collin's success is literally unbelievable.
The state of Florida should have never issued Collins a license to be a bail bondsman in Florida. Yet, here he is.
Florida law prohibits convicted felons from obtaining the required state license. Collins was a convicted thug. He was convicted of least two felonies including armed robbery in Rhode Island before moving to Florida. 
Legal experts say the expungement process was handled in a very clandestine way. The judge's expungement order violated Rhode Island's own expungement rules. Rhode Island court rules say only first-time offenders convicted of nonviolent crimes are eligible.
The rules also say that ten years must pass since the defendant completed their sentences. Nonetheless, it happened. The ruling allowed Collins to acquire a bail bond license in both Rhode Island and Florida.
Thug Wayne David Collins Can't Escape His Past As A Hired Goon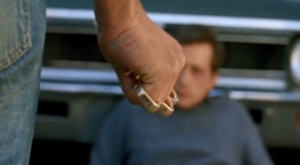 Collins, the businessman is concerned about his past as a goon resurfacing. It almost did 15 years ago when federal prosecutors indicted John Dana in a federal criminal case in Massachusetts. The feds accused Dana of trafficking marijuana and claimed his principal business partner was Wayne David Collins. However, mainstream media in South Florida wasn't interested in Collins at the time. So he got a pass. 
Court documents from the time indicate Collins allegedly hired a lawyer for someone in Rhode Island. Federal prosecutors alleged this was an elaborate scheme by Collins to control events and make some money.
The lawyer succeeded in having the criminal charges dismissed and Collins took credit. The accused man claimed Collins bragged that the dismissal was the result of "his connections" with federal agents.
As a result of the acquittal, Collins demanded a huge sum of money from the man. When the defendant couldn't pay, Collin's alleged business partner, John Dana and a "bald muscular guy with piercings going through his eyes" paid the guy a visit. The victim states in a 2003 sworn affidavit filed in his case. "This guy explained that … my life and my family's life would be in danger if payment wasn't made."
Collins Claims All These People With Dirt On Him Are Lying
Collins, of course, rejects this claim as fantasy. However, the story was corroborated by none other than the scary-looking bald guy, Joseph Pavone. Pavone signed an affidavit stating:
I, Joseph Pavone, was working for John P. Dana and David Collins as 'hired muscle' and as a debt collector.
Pavone asserts in another recent affidavit that:
John P. Dana … explained to [the accused man] that if he did not pay, that [he] and his family would be killed.
Collins also exploded like an angry Chihuahua when questioned about his reputation. Collins views them with contempt. He allegedly sneered at Miami NewTimes reporter Tristram Korten claiming former associates like John Dana were lying to get out of prison:
These guys are cooking up a story to get out of jail. You're gonna print that crap?
Mini-Me Thug Wayne David Collins Shook Down Canadian Couple For $188,000 To Stop Fictitious Indictment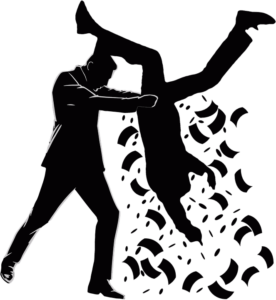 It wasn't long before Wayne David Collins was back to his old tricks of shaking people down as he did in Rhode Island. The big question is, why hasn't the Florida AG gone after Collins? 
Take the 2013 lawsuit filed by Canadian Nancy Sanchez against Collins. In 2012, Sanchez's husband Cesar Plaza was arrested in Miami. State prosecutors charged him with violating Florida narcotics laws. The court set Plaza's bond at $250,000 or 10%. Sanchez used Collins's company, Universal Bail Bonds to put up the bond. She gave Collins the $25,000 and return let Collins put a $250,000 lien on her home in Canada.
Sanchez alleged in her 2013 lawsuit that a few days later Collins informed Sanchez and her husband that he needed an additional $180,000 in collateral for Plaza's bond. Sanchez put her house for collateral with another mortgage. After closing costs, Sanchez was only able to give Collins $146,000. Sanchez was forced to borrow $22,000 from a family friend. 
Plaza's defense attorney managed to convince a Miami judge that Plaza was not a flight risk. As a result, the judge eliminated his bond an released him from jail. 
Plaza And Sanchez Allege Collins Claimed He Could Make Future Indictments Disappear For $188,000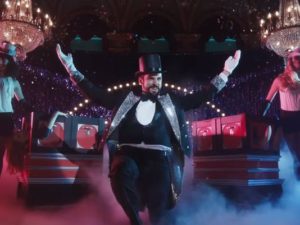 Plaza and Sanchez requested Collins return the $188,000 minus the $25,000 for the bond premium. 
Instead of returning the remaining funds, Collins concocted a scheme to keep the funds. Specifically, Collins told Plaza and the Sanchez that he had "inside information" suggesting that the federal government was going to indict Plaza on drug charges.
In addition, Collins told Plaza and Sanchez that he was keeping the remaining funds. Court documents say Collins told Plaza he was holding on to it in case the federal government indicted him.
Plaza again asked Collins to return the collateral after several months when it became clear he was not being indicted by the federal government. Instead of returning the funds, Collins told the Plaza and Sanchez that the federal government might still indict him. As a result, would retain the funds to post bond. 
Collins instilled fear in Plaza and Sanchez by claiming that the federal government might indict Plaza.
After months passed without an indictment, Plaza again asked Collins to return the collateral because Sanchez was having financial problems. Instead of returning the funds, Collins told Plaza that he would return the funds in a few weeks. Those weeks turned into months. Plaza and Sanchez allege this went on for an additional 4-5 months.
Collins Cranks Up The Bullshit. Did Collins Spend Money That Wasn't His?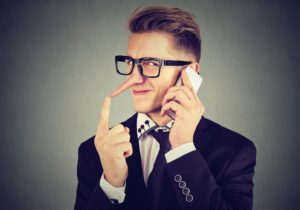 Sanchez kept demanding Collins to return her money. However, Collins continued with his delay tactics and cranked up the bullshit excuses.
This time, Collins told Sanchez that he needed to file a motion to discharge the bond in the state court. However, the state court had already discharged the bond the previous year.
Sanchez confronted the Miami Bail Bondsman and told him that she knew that the bond had already been discharged.
In response, Collins informed Sanchez that he had filed a bond with federal authorities even though the federal government never indicted Plaza. He then informed Sanchez the federal government would indict her husband if he moved to discharge the bond.
Collins Resorts To Rhode Island Thuggery As He Bullies And Harassed Canadian Couple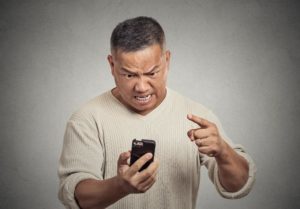 Plaza and Sanchez continued pursuing the return of the collateral. As a result, Collins resorted to his old school Rhode Island tricks. He began threatening Sanchez and Plaza.
For example, Collins told the Plaintiff that the federal government was going indict her. He also sent multiple text messages to Plaza stating that Collins was going to make sure that the federal government was going to indict him and send him to jail.
For example, in one of the many text messages, Collins writes:
"I will work with the government 2 put u away for all the harm you have caused me . . . u owe me the money I must now give your wife that I am being extorted for . . . I will see u soon in prison I promise u that."
In another text, Collins writes:
"hey I am wondering if u are coming 2 turn u and wife in or do they come and get you."
Plaza and Sanchez's lawsuit also alleges that in addition to the harassing texts, Collins repeatedly called them threatening them.
During litigation, the court ordered Collins place $185,000 into a court-mandated escrow account. The case was settled soon after.