Long Island Attorney Anthony Colleluori Makes Baffoon Lawyer Lionel Hutz From The Simpsons Look Competent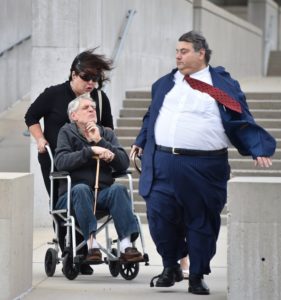 Let's face it. After 12 years of doing foreclosure defense, I have seen some bat-shit crazy and incompetent lawyers. Yet, no one has risen to the level of incompetence as Long Island Attorney Anthony Colleluori of Raiser Kenniff PC
The only person you can compare Colleluori to is baffoon attorney Lionel Hutz from The Simpsons voiced by the late Phil Hartman. Trust me, I know from first-hand experience.
Colleluori's behavior was so egregious that he and his client (who was an attorney) could have been disbarred. Colleluori's client had been accused of splitting fees with a non-attorney. Ironically, Colleluori was admonished by the NYS courts last year for improper fee splits himself.
Colleluori made threats to the opposing side that were both bizarre and totally unprofessional.
He also sent emails to the opposing side's vendors making baseless claims of criminal activity. Colleluori now faces a potential defamation lawsuit and his client for his actions.
Colleluori openly bragged about being "good friends" with FBI agents and District Attorneys all over New York. 
It seems as if the NYS Bar must have lowered their standards to consider this idiot gastropod a highly rated criminal defense attorney. 
Long Islanders May Remember Long Island Attorney Anthony Colleluori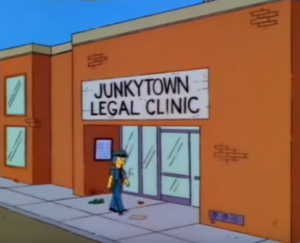 In 2015, Colleluori represented Doctor Mitchel Fagin. Federal prosecutors accused Fagin of receiving sexual favors from female drug addicts in exchange for thousands of Oxycodone and Methadone pills.
Female drug addicts from the tri-state area flocked to Fagin for drugs in return for sex. As a result, Fagin soon earned the nickname Doctor Feelgood by the DEA. He soon attracted the attention of the DEA. The DEA called Fagin's practice a "medicine chest" for addicts.
Fagin's medical record also resembles a rap sheet. The state of New York suspended Fagin's license in the early 1980s for abusing pain medication himself. He surrendered his license in 1993 due to an addiction to Vicodin. He was also investigated by state authorities in 2012 for prescribing methadone to a girlfriend.
The Daily News reported at the time that Assistant U.S. Attorney Lara Gatz told the court:
The government anticipates calling as witnesses several women who confirmed that Fagin accepted sexual favors in exchange for controlled substance prescriptions.
The prosecutor noted in their complaint that Fagin's current wife had also received prescriptions from him for more than 20,000 oxycodone, morphine, and methadone pills.
Colleluori tried to argue:
That his client should not receive any jail time because he attempted to treat patients who he thought needed strong pain medication or whom he was trying to wean off heroin.
Fagin was found guilty and only evaded prison because of deteriorating health. 
Attorney Anthony Colleluori Took $20,000 From A Drug Trafficker's Father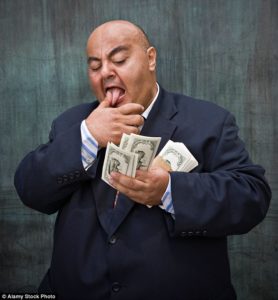 In January 2016, the father of a convicted trafficker paid Colleluori $20,000 to file an appeal for his son. However, Colleluori forgot one small detail. He forgot to have the client and his father sign a retainer agreement.
Colleluori filed a Notice of Appeal on February 9th. Unfortunately, Colleluori filed the Notice of Appeal almost 40 days past the deadline mandated under New York law. As a result, the appeal was denied. 
As a result of Colleluori missing the deadline, the client and his father demanded their money back. Colleluori refused to give them a full refund. However, Colleluori did offer a refund of $7,000. He then offered to refund $10,000. The clients then file a complaint against Collecuori claiming professional misconduct. 
In his defense, Colleluori blamed everyone from his wife's ailing health and his law partners at Raiser & Kenniff before finally admitting responsibility.
The Grievance Committee later censured Colleluori and made him refund the $20,000. You read the censure below:
[pdf-embedder url="https://mfi-miami.com/wp-content/uploads/2020/02/Anthony-J.-Colleluori-NYS-Bar-Disciplinary-Action.pdf" title="Anthony J. Colleluori NYS Bar Disciplinary Action"]
Attorney Anthony Colleluori Busted For Illegal Fee Splits
In June 2013, Gordon Woolf retained Colleluori. Woolf was in federal custody. Colleluori and another attorney named Luigi Vigliotti visited Woolf at a federal detention center. Vigliotti was not part of Colleuori's law partner and was not an employee of his firm. Why Vigliotti was with Colleluori at the meeting still remains a mystery.
At the meeting, Woolf agreed to pay Colleluori a $35,000 retainer which he paid several days later.
Colleluori paid $14,000 of the $35,000 retainer to Vigliotti sometime over the following weeks and without advising Woolf and without obtaining Woolf's written consent.
Woolf fired Colleluori on or about July 12, 2013. As a result of the termination, Woolf requested a refund of any unused portion of the retainer fee. In response, Colleluori advised Woolf that he had previously given $14,000 to Vigliotti. Colleluori also informed Woolf that Vigliotti had spent all but $4,900 of the $14,000, and $4,900 was all that could be refunded.
The Court Throws Down The Hammer Of Justice On Colleluori
The court censured Colleluori on four counts of misconduct in the Woolf case.
The court found Colleluori improperly split legal fees with another lawyer who was not associated with his law firm. Nor did he disclose the fee split to his client. They also found that the fee splits were made without the client's consent.
The Grievance Committee also found Colleluori failed to refund that part of the fee paid in advance that he had not earned.
Colleluori was also censured for engaging in conduct that is prejudicial to the administration of justice and conduct that adversely reflects on his fitness as a lawyer.
Colleluori caved under the pressure and admitted he screwed up. He then begged the Court to issue him a private reprimand or a sanction no greater than a public censure.
In both cases, Colleluori blamed his misconduct on his health issues brought on by morbid obesity.
Also, Read More Here:
NY Attorney Anthony Colleluori Has A Smorgasbord Of Bar Complaints