The Trump Administration Sent Repo Men To Repossess The Prosthetic Legs Of A Combat Veteran On Christmas Eve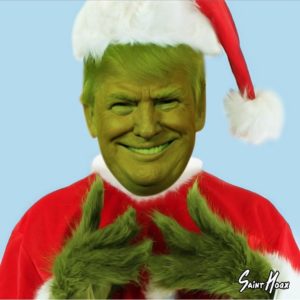 The Trump Administration repossessed the prosthetic legs of a decorated military combat veteran. Jerry Holliman served in Vietnam and Iraq. The combat veteran claims the VA repossessed his prosthetic legs on Christmas Eve after refusing to cover the costs of the legs.
Holliman arrived in his room at the Veterans Home in Mississippi a few days before Christmas. He was preparing to go to the home's annual Christmas Eve party when a man walked into his room. The man claimed he was from the VA and was there to repo the man's legs. The man walked out with Holliman's two custom made prosthetic limbs. Holliman states the VA said it would not cover the cost of the limbs or cover his Medicare co-pay.
Holliman told the Clarion-Ledger:
Medicare did not send me to Vietnam.
Holliman served active duty in the U.S. Army twice. He volunteered to fight in Vietnam when he was 18-years-old.
Holliman later served in Iraq as a 53-year-old master sergeant. He earned Bronze Stars in both wars.
Holliman said he was exposed to Agent Orange in Vietnam.
Holliman said he has also survived three forms of cancer from being exposed to Agent Orange in Vietnam. However, he did develop diabetes. As a result, diabetes cost him his legs.
Holliman received his prosthetics in August from the national company Hanger. Holliman said that he was told the VA would not cover the cost after he received training lessons. He was told to check with Medicare.
Holliman said the Medicare paperwork said there would be a copay. However, he was under the impression that the VA was covering the out-of-pocket costs.