Big Win For Homeowners! New York Foreclosure Lawyers Must Now Prove They Have Legal Standing To Foreclose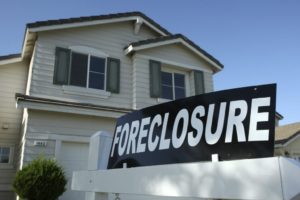 It's a big win for homeowners! New York Governor Andrew Cuomo recently signed a bill requiring New York foreclosure lawyers to prove they have legal standing to foreclose. The new law is expected to level the playing field for homeowners in foreclosure. Assemblymember Helene Weinstein and State Senator Brian Kavanagh sponsored the bill.
The law amends Article 13 in Real Property Actions & Proceedings. It also allows defendants more leeway to bring up the defense of "standing" in foreclosure court, Kings County Politics reports.
New York has some of the highest delinquency and foreclosure rates in the county. 
According to LendingTree, the New York metro had the highest serious delinquency rate in New York state.
Additionally, New York had some of the longest foreclosure timelines in the country up until about a year ago. Foreclosure litigation averaged of 1,103 days. The courts are now caught up and the average litigation time is under a year.
Assemblymember Helene Weinstein stated:
More homeowners will rightfully keep their homes. Now that the governor has signed my bill into law.
The law previously stated that a defendant only had 30 days to challenge the plaintiff's standing to foreclosure.
Weinstein also added:
Many homeowners do not even understand the suit served against them They do not hire a lawyer until it is too late to raise lack of standing as a defense.
The law will also authorize local governments to compel mortgage lenders to "fast track" foreclosure properties or release the abandoned property to allow for resolution on a local level.
Also, check out about New York Foreclosure Lawyers:
Real Estate Vultures Circle New York Homeowners In Foreclosure
How New York Homeowners Are Scoring Free Houses
New York Reverse Mortgage Scam Alert!
Foreclosure Tsunami Hits New York State