Moving Out Of New York? New York State Wants To Chat With You About The New York Exit Tax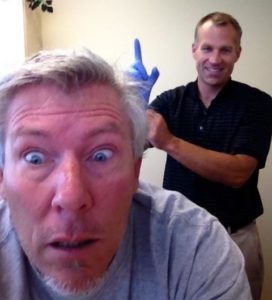 Moving out of New York state? The New York State Department of Taxation and Finance wants you to sit down and have a nice chat. You see New York has a New York Exit Tax.
Well, it's not really a tax. It's more like a painful anal intruding audit.
New York State goes to extraordinary lengths to give residents who try to flee its burdensome taxes one last good fisting on the way out. 
The aggressive approach by state tax collectors comes as New York faces a $2.3 billion budget deficit.
Governor Cuomo blamed congressional Republicans for passing tax reforms that reduced the state and local tax deduction. 
New York state auditors are doing their best to ensure that those fleeing the state's high taxes will face difficulties. This includes being subjected to a deep anal intruding audit.
Consequently, departing New Yorkers face the massive New York Exit Tax.
NYS Reaping Big Rewards On The New York Exit Tax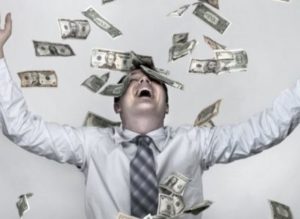 New York conducted 30,000 "nonresidency" audits between 2010 and 2017, recouping around $1 billion from the practice.
State auditors have collected $144,270 per audit since 2015. 
New York State has a high success rate on audits because they go through a resident's credit card and bank statements.
They also use new high-tech tools that include tracking phone records and social media. Auditors also review veterinary and dental records.
New York is also working extensively to catch those individuals who fake their move to Florida. 
Florida's residents aren't subjected to any income or estate tax, unlike New York.
Even Blanca Ocasio-Cortez, the mother of Representative Alexandria Ocasio-Cortez, touted Florida's low-tax system.
She fled New York for Florida. She told the Daily Mail from her home in Eustis:
I was paying $10,000 a year in real estate taxes up north. I'm paying $600 a year in Florida. It's stress-free down here.
Also, More Articles About People Escaping New York's Intrusive Taxes:
NY Governor Andrew Cuomo Named 2019 U-Haul Salesman Of The Year
New York City Taxes Create A Conga Line Of Businesses To Miami
President Trump Wants To Give New Yorkers An $18.5+ Billion Stealth Tax Increase