Justice Department Files Civil Suit To Shut Down South Florida Tax Return Preparer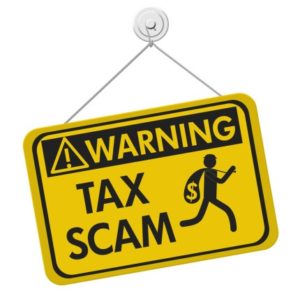 Federal prosecutors in Miami have filed a civil suit seeking to bar a South Florida tax return preparer from owning or operating a tax return preparation business. They are also seeking to bar Dimary Cordero Torres and her companies from preparing tax returns for others.
Cordero owned NMB Accounting and Tax Services LLC (NMB) and WFS Accounting and Tax Services LLC (WFS). The USAO also seeks an order requiring Cordero to give up any ill-gotten fees.
The complaint also states Cordero operates tax preparation stores in and around Miami. The feds allege that Cordero falsely increased her customers' refunds. They also allege she profited through undisclosed high fees at the expense of their customers and the Treasury.
The complaint alleges that Cordero and her employees engage in the following misconduct:
Falsely claiming the Earned Income Tax Credit;

Fabricating businesses and related business income and expenses;

Fabricating deductions, such as personal expenses and phony job-related expenses;

Claiming education credits based on fabricated education-related expenses and

Charging deceptive and unconscionable fees.
The IRS includes tax return preparer fraud on its "Dirty Dozen" watch list of common tax scams. The agency also wants taxpayers to be on the lookout for unscrupulous return preparers and help protect their sensitive financial and tax data.
Some unscrupulous tax return preparers perpetrate refund fraud, identity theft and other scams that hurt honest taxpayers.
In the past decade, the Tax Division has obtained injunctions against hundreds of unscrupulous tax return preparers. Information about these cases is available on the Justice Department's website. An alphabetical listing of persons enjoined from preparing returns and promoting tax schemes can be found on this page. If you believe that one of the enjoined persons or businesses may be violating an injunction, please contact the Tax Division with details.
Also, Check Out This Articles About The IRS And Tax Return Preparers:
Reality TV Stars Todd and Julie Chrisley Indicted On Tax Evasion Charges
Miami CPA Sentenced to Prison for $1.4 Million Tax Evasion Scheme
Congress Furious That IRS Spent $60K Making Horrible Star Trek Fan Films