Former Hasidic Leader of Central United Talmudic Academy Sentenced to 24 Months in Federal Prison for School Meals Fraud Scheme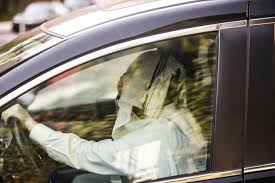 The federal court in Brooklyn sentenced the former Hasidic leader of the Central United Talmudic Academy to 24 months imprisonment. The court also sentenced him to 1,000 hours of community service. The court also ordered Elozer Porges to pay $3.2 million in restitution to the United States Department of Agriculture. In addition, he also has to pay a fine of $150,000 fine.
The federal court found Porges guilty for his leadership role in a multi-million dollar school meals fraud. 
The United States Attorney's Office for the Eastern District of New York, the FBI and the USDA-OIG announced the sentence:
Porges now stands convicted and sentenced as a felon for abusing his position to defraud government programs and steal millions of dollars in taxpayer funds designated to feed needy children. Such criminal conduct will not go unpunished.
Those who are involved in fraud and abuse of USDA feeding programs will be investigated by our office to the fullest extent.
The Hasidic Leader Scammed School Meals Program
The former Hasidic leader inflated the number of meals he needed for low-income students. Thus, the both the state and federal government gave the school millions of dollars in subsidies.
The Hasidic leader and Joel Lowy submitted false and misleading monthly claim forms to the NYSDOH. The NYSDOH and the federal government received claims for thousands of meals purportedly served to students attending Central UTA schools.
As a result, the NYSDOH disbursed more than $3 million for meals that had not been served to students. The United States Department of Agriculture subsidizes the NYSDOH. NYSDOH then distributes the funds schools.
Lowy pleaded guilty in March 2018 and is awaiting sentencing.
Also, check out:
Hasidic Heavyweights Get Unmasked
Orange County Foreclosures Skyrocket As Hasidic Launch Blitzkrieg