Deutsche Bank Executive Who Signed Off On Trump Loans Found Dead In His Malibu Home From Apparent Suicide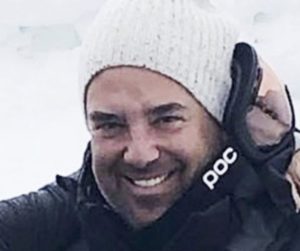 Thomas Bowers, a former Deutsche Bank executive and head of the American wealth-management division, killed himself in Malibu, California, on Tuesday, November 19th, according to the Los Angeles County coroner's initial report.
Bowers has three adult children. He was widowed in 2017. He reportedly became engaged this summer to a longtime Malibu local he had known since childhood. According to our sources, the two broke up shortly before Bowers committed suicide.
The New York Times' David Enrich shared notice of his death on Twitter:
I've learned that Tom Bowers, a former senior @DeutscheBank executive, died last week at 55 in Malibu, Calif. I knew him. It's very sad.
The
New York Times also states
Bowers was the boss of Donald Trump's banker Rosemary Vrablic. Vrablic approved over $300 million dollars in high-risk loans for Trump starting in 2010. In addition, the New York Times also reported Bowers personally signed off on the Deutsche Bank loan for Trump's Doral resort. Vrablic's other clients have included Jared Kushner and Stephen M. Ross.
The Los Angeles County Medical Examiner-Coroner's initial report attributes Bowers's death to suicide by hanging.
Bowers previously worked as Deutsche Bank's head of their U.S. Private Wealth Management division.
According to the New York Times, Deutsche Bank agreed to lend Mr. Trump more than $500 million in 2005. He personally guaranteed $40 million of it. The terms of the loan state the bank could come after his personal assets if he defaulted.
Trump convinced Deutsche Bank to extend the terms of the loan. Rosemary Vrablic was assigned the Trump portfolio soon after.  The relationship between Deutsche Bank and Trump was solidified. However, it went sour in 2008 due to Trump being unable or unwilling to repay the first loan.
The Deutsche Bank Executive and Trump Kiss And Makeup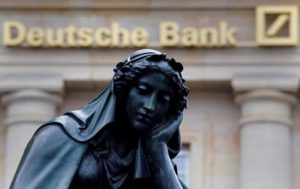 By 2010, Trump and Deutsche Bank were on lending terms again. Deutsche Bank settled the lawsuit they filed against him for defaulting on the $500 million 2005 loan. Trump reached out to Vrablic via his recently acquired son-in-law Jared Kushner. Kushner was also one of Vrabic's clients.
On Trump's dime, Vrablic arrived in Miami to inspect the Doral Golf Resort and Spa. The star of NBC's The Apprentice needed $100 million to purchase the resort.
At the same time, Trump made an unusual request for a second loan.
He wanted an additional $48 million to infuse into the Chicago skyscraper bearing his name. Part of that second loan would help him pay off what he owed the bank's investment banking division.
Deutsche Bank loaned Trump $170 million to transform the Old Post Office Building in Washington, D.C. into a hotel. Trump received the loan because Bowers and Vrabic went to bat for Trump with senior executives in Germany.
Deutsche Bank also funded Trump's ultimately unsuccessful billion-dollar efforts to purchase the Buffalo Bills. Again, due to Bowers and Vrabic.
Deutsche Bank's relationship with Trump continued into 2015 when an additional $19 million loan was dispensed for Trump's Doral estate. One final loan was broached in 2016. Trump needed money for his golf course in Scotland. But by then, Deutsche Bank executives had tired of Trump's boastful rhetoric. Deutsche Bank's upper echelons and their reputational risk committee ended the relationship.
Deutsche Bank executives in Germany sacked Bowers. He joined Starwood Capital Group in 2015.