West Palm Beach Mailman Pleads Guilty To Stealing Mail With $170,000 Worth Of Checks From Mailboxes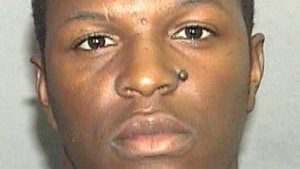 West Palm Beach mailman Marchello Wilbon entered a guilty plea yesterday before U.S. District Judge Rodolfo A. Ruiz II to the one-count indictment charging him with mail theft. Wilbon faces up to 5 years in prison. He also faces up to $250,000 in fines. The court has scheduled a sentencing hearing on December 13, 2019.
Court documents state that at 8:30 am on July 15, 2019, a Lantana resident placed letters containing 39 checks worth $171,599 in his USPS mailbox for pick up by the USPS.  As a result, Wilbon was charged with stealing the mail containing the checks from the resident's mailbox.
The resident noticed the letters were gone while trying to mail another letter. As a result, he contacted the carrier. A neighbor also called the police after seeing someone remove the letters.
Wilbon was identified as a suspect by the victim and his neighbors. Police and the USPS recovered the letters from his company's work truck.
U.S. Attorney Fajardo Orshan commended the investigative efforts of the Lantana Police Department and USPIS.  This case is being prosecuted by Assistant U.S. Attorney Lauren Jorgensen.
A Florida grand jury also returned an indictment on July 19, 2019. The state attorney's office charged the 34-year-old man with mail theft.