Snapchat Sextortionist Found Guilty Using Snapchat And Kik To Coerce Kids Into Making Kiddie Porn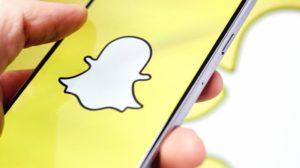 A Snapchat Sextortionist was convicted this week of multiple kiddie porn-related crimes. Joseph Isaiah Woodson Jr used popular messaging apps to coerce minors into producing child pornography. 
A federal court jury convicted Woodson on three counts of producing child pornography and one count of distribution of child pornography. The South Florida jury also found him guilty of one count of sending extortionate threats and one count of conspiracy. Woodson faces a statutory minimum sentence of 15 years in prison and a maximum sentence of 117 years in prison. 
Court documents also show that the 29-year-old from Ashburn, Virginia had at least seven victims. In addition, the record showed that three of those victims live in Broward County.
Virginia authorities were led to Woodson's home by a tip from the Center for Missing and Exploited Children. A Plantation police officer also testified at trial.
How The Snapchat Sextortionist Coerced Kids Into Kiddie Porn
An indictment said Woodson and an unnamed co-conspirator would hack the Snapchat accounts of their minor victims. They would lock them out of the app by changing their passwords.
They would then extort the children through KIK by coercing them into sending pornographic pictures. As a result, Woodson and his alleged co-conspirator would store the images on Dropbox and then share them with others. Subsequent screenshots show he also shared their photos over internet message boards. 
The FBI was able to gather much of the evidence from two cellphones belonging to Woodson. 
FBI and Virginia police raided Woodson's home in November 2018. At the time he was working as an assistant manager of a burger restaurant. Woodson's lawyers argued he also has high-functioning autism.
Law enforcement officials say digitally connected minors are considered vulnerable to these methods of coercion. Authorities have dubbed it "sextortion."
The FBI has launched an awareness campaign in schools because the problem has become so widespread.