New York Psychic Known As Psychic Zoe Indicted For Swindling Dozens Of Victims Out Of $1 Million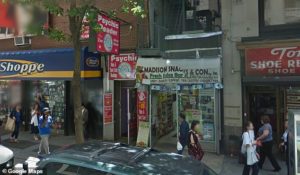 The Manhattan DA has charged a New York psychic with swindling dozens of victims out of $1 Million. Psychic Zoe also swindled $740,000 from a Canadian woman. The phony psychic insisted the money would be used to buy gold coins. The gold coins would be placed in a temple to protect her clients from danger. However, most of the money was spent in casinos in Atlantic City.
Ann Thompson aka Psychic Zoe was looking more morose than mystic as she was waiting to have her case heard. 
Thompson last appeared in court in August. She pleaded not guilty to 17 counts from 12 of her former clients. She was indicted on charges of a scheme to defraud, grand larceny, and forgery. 
Prosecutors say she touted herself as a renowned psychic medium and advertised readings for five dollars. Thompson operated out of the storefront 'Psychic Zoe' on West 35th Street near Seventh Avenue.
New York Psychic Offered "Spiritual Protection Plans"
However, the New Jersey native's services came with a number of additional costs. Thompson allegedly told her alleged victims that they needed to provide her funds for a "spiritual protection plan."
Thompson told clients the Spiritual Protection Plan was needed to ensure that family members would be protected.
She's said to have assured them the funds would be returned on completion of the plan. However, she apparently later refused to return the money. She warned aggrieved customers their 'family would be in danger' if she did.
The Manhattan DA alleges Thompson duped a Canadian woman into handing over a staggering $740,000 between 2013 and 2017.
The woman visited Thompson's second-floor parlor in February 2013 telling her she was having relationship problems.
The New York Psychic sensed the woman had a broken heart and was vulnerable. Thompson warned the woman she was 'in great danger', failing to elaborate further.
Thompson built a relationship with the woman. She then told the Canadian woman she needed to purchase gold coins and a number of other items. The items would be set up in a room at a special temple. The temple was designed to help protect the victims from danger.
Psychic Zoe also allegedly told the woman that she'd never find love again unless the woman bought her a 9.2-carat diamond ring.
Psychic Zoe Even Put Everything In Writing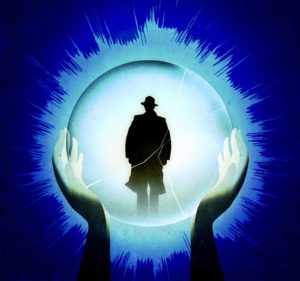 Thompson wrote up a contract assuring the woman that everything placed at the temple was the woman's property. She also assured the woman that the temple was not making any profit from her payments.
Thompson also convinced the victim to spend large sums of money on spells. The phony New York psychic also said the spells were designed to vanquish demons and protect family members from dying.
Over the next four years, Thompson received hundreds of thousands of dollars from the woman. 
Similarly, a man from the Mid-West fell victim to a similar scheme when he visited Thompson in December 2017.
The man saw Thompson on several occasions during the following week. Thompson convinced him that he was suffering from a number of psychic maladies which only she could cure.
The New York Psychic coerced the man into purchasing $72,000 worth of gold coins. The purpose was so they could placed in a special location at her temple. Once in the temple, they would cure his aura.
She allegedly told him he would be supplying half of the coins. The temple would donate the other half. 
Thompson promised in a contract that the coins or full cash value would be returned after the ritual.
After consulting with his wife, the man requested Thompson return the cash. However, Thompson refused.
Also, Check out:
Preserve Hudson Valley To Host Satanic Ritual To Conjure The Dead