BOMBSHELL: Manhattan Foreclosures Skyrocket By 118%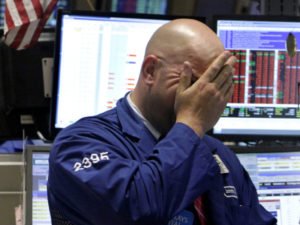 Property Shark posted it's latest foreclosure activity report for New York City. Manhattan foreclosures have skyrocketed 118% compared to a year ago. That is not good news for Manhattanites because property values will be plummetting soon.
Manhattan wasn't the borough with triple-digit foreclosure increases. Staten Island saw an unprecedented 183% increase in foreclosures. 
However, the news wasn't so gloomy for Queens and the Bronx. Foreclosures in the Bronx saw a 51% drop from the third quarter of 2018. Queens saw a 16% drop in foreclosure filings in the past year.
First-time foreclosures in New York City stagnated despite major foreclosure activity increases in two boroughs. New York City only saw an uptick of 1% city-wide uptick year-over-year.
A total of 723 residential properties hit the auction block for the first time in the third quarter of 2019. Citywide, foreclosures are still relatively high. First-time foreclosures filings have been trending between 700/800 in each quarter since the beginning of 2018.
Staten Island led borough activity with a staggering 183% increase. Staten Island followed by Manhattan with a 118% increase. Even though foreclosures in New York County have spiked, the number of properties actually foreclosed only increased from 22 to 48. 
NYC pre-foreclosures increased slightly, the city registering a 4% change year-over-year.
Manhattan Foreclosures See Huge Spike: Up 118%
Foreclosures in Manhattan skyrocketed year-over-year when it comes to percentages. However, the absolute numbers aren't nearly as shocking. The borough saw a 118% surge.
However, the number of new foreclosure filings increased from 22 cases from Q3 2018 to 48 cases this quarter. 25 out of the 48 foreclosures were residential mortgage foreclosures.
Only once in the past cycle has Manhattan had more foreclosures than in Q3 2019, and that was in Q4 2016.
The 10019-zip code had the most recorded first-time foreclosures in Q3 2019 in Manhattan.
Pre-foreclosures increased by 13% year-over-year.
Also, Check Out How MFI-Miami Can Help You!