FHFA Director Mark Calabria Threatens To Wipe Out Fannie And Freddie Shareholders To End GSE Conservatorship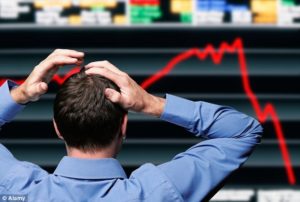 FHFA Director Mark Calabria said he's willing to wipe out Fannie Mae and Freddie Mac shareholders to end the government conservatorship. Shareholders include retirement funds and pension funds. Fannie Mae and Freddie Mac also back about half of the nation's mortgages. Calabria took charge of FHFA in January. He replaced Mel Watt
Calabria told the House Financial Services Committee:
I'm working for the taxpayers. If the circumstances present themselves where we have to wipe out the shareholders, we will.
Calabria told Congress in the Tuesday hearing:
I'm on the record as saying in 2008 what we should have done is wipe out the shareholders.
Instead, they were put into conservatorship. The government received new senior preferred stock and common stock warrants. The government took a 79.9% stake in the GSEs as collateral for the bailout.
Fannie and Freddie shares that once traded over $60 each. They were considered almost as safe as U.S. Treasuries because of the implied federal backing. Then they were suddenly worth pennies. That's when hedge funds like Pershing Square and Wall Street firms like Blackstone stepped in and began scooping them up. Both Pershing Square and Blackstone have pension and retirement funds as investors.
Shareholders Win Lawsuit Against FHFA Director Mark Calabria And FHFA
Fannie Mae And Freddie Mac investors won a lawsuit claiming the forced sweep of GSE profits into the Treasury was illegal. This caused Fannie and Freddie shares to soar.
Calabria stated his mandate is to put the companies on firm footing and release them from conservatorship.
Treasury Secretary Steve Mnuchin released the Trump administration's long-awaited "blueprint" laying out plans to reform the nation's housing finance system.
The blueprint also shows a plan to release Fannie Mae and Freddie Mac from conservatorship. Mnuchin called it the last unfinished business of the financial crisis.
Three weeks ago, the FHFA announced it would allow Fannie and Freddie to rebuild a portion of their capital reserves to a total of $45 billion combined. The two companies have paid pack taxpayers for their bailouts, plus more than $100 billion on top of it.