Escort Website Independentgirls.com Seized. Owner Busted For Kiddie Porn And Engaging In Sex with Minors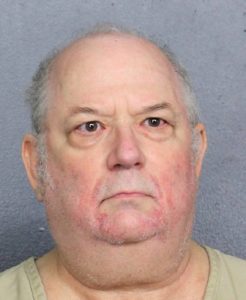 Escort website Independentgirls.com has been seized by the Broward County Sheriff and the FBI. Police have also charged the site's owner Neil Steven Greenberg with additional charges. Greenberg was arrested in April and is facing two counts of production of child pornography. Law enforcement found videos of Greenberg engaging in illicit sex acts with two minors.
The FBI and Broward County Sheriff's Office announced the October 4th seizure of independentgirls.com.
Independentgirls.com allowed escort agencies and independent escorts to post advertisements for prostitution. The website also created a forum for customers to post reviews of prostitutes for others to read.
Broward County Sheriff Gregory Tony told the media:
I commend BSO detectives and our federals partners who, through this significant arrest and seizure of this website, have made a large impact on the human trafficking activities in South Florida.
The website allowed customers paying for sex to buy upgraded accounts. The upgraded accounts allowed people to read and write prostitute reviews. The site also allowed customers to send private messages to prostitutes. In addition, the site allowed customers to also view which prostitutes were currently available.
Greenberg also offered upgraded accounts on the escort website. Account-holders were given special access to discounted hourly rates. They also received invitations to sex parties hosted by independentgirls.com. The escort website also offered access to message forums discussing recent police action.
The BSO and FBI also stated that some of the women advertising for prostitution services were also minors.
Escort Website Owner's Facebook Chat Led To 72 Charges Of Kiddie Porn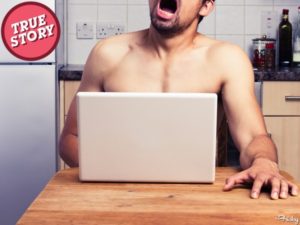 The Broward County Sheriff's Office investigators discovered Greenberg's stash of kiddie porn in April. They were investigating a relationship he had with a 17-year-old girl. Police say they found a memory card of child pornography. They also found evidence he paid at least $2,000 for sex with underage girls.
Greenberg is now facing 36 counts of possessing child pornography and 36 counts of promoting child pornography. Police also charged Greenberg with one count of unlawful sexual activity and one count of using a two-way device to facilitate a felony. The court set his bond at $1,312,500.
Greenberg first came to the attention of investigators with the South Florida Internet Crimes Against Children Task Force in January. The US Marshals Service reached out about a tip involving a 17-year-old girl living in a group home in Broward.
An employee of the home said the girl had left her Facebook account open on a tablet. The employee discovered a conversation with the Facebook account neil.greenberg.98.
Feds Investigate After Seeing Facebook Messages Between Escort Website Owner And 17-Year-Old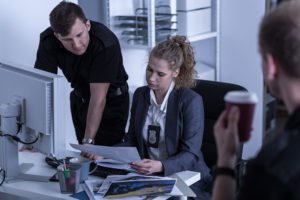 Investigators seized the tablet and found Facebook messages between the teen and Greenberg dating back to Sept. 11, 2018.
The report stated:
It is apparent [the teen] and Greenberg know each other and Greenberg has paid for commercial sex acts from [the teen] in the past.
The conversation between the teen and Greenberg, the teen asks Greenberg to pay for her phone in exchange for a "session."
The teen also calls Greenberg out for having "unprotected sex" with her sister.
In February, investigators received a search warrant to get access to Greenberg's Facebook account and verified the conversation with the girl.
Investigators met with the 17-year-old in March. She told them she met Greenberg two years ago through her sister. The girl also stated her sister advertised on Greenberg's escort website.
The report also stated:
Over the course of two years, [the teen] engaged in about 20 'sessions' with Greenberg. The six to eight of the sessions were recorded by Greenberg with a camera.
Investigators say Greenberg paid $200 to $300 per session. They also say the teen was able to describe Greenberg's home and bedroom.
Investigators Raid Greenberg's Home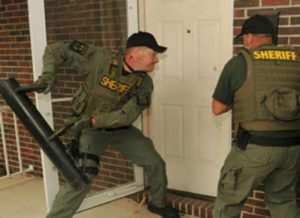 The BSO and the FBI showed up at Greenberg's home on April 9th armed with a search warrant. The report says they found an SD card in a locked safe in the master bedroom closet.
The card contained a folder with a name that was redacted. The card also contained a folder labeled "For Evidentiary Purposes ONLY."
There was a document in that folder titled "Read _this."
Greenberg Incriminates Himself With 2013 Letter Locked In A Safe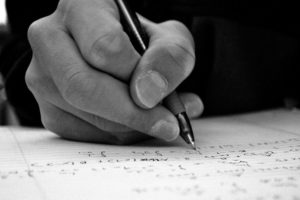 Investigators say the letter was written by Greenberg. He last modified it in September 2013. It states he kept videos "for the sole purpose that they may contain evidentiary value for me because of a dialogue contained may prove useful."
The letter also stated:
Since learning of [redacted]'s true age I decided it would be better if I did not delete them but instead put them offline where I could get them if it ever became necessary. As far as I know there are no other videos on my Toshiba computer. I am in the process of checking my other machines. All videos with [redacted] will be immediately moved offline if and when they turn up.
The letter also says that he never knowingly downloaded or sought to acquire ANY sexually explicit material from underage girls:
I have never knowingly had sexual relations with an underage girl. It is not something I am interested in and never have been. I have long maintained that I enjoy the company of young ladies. But 18 years old or older is just fine with me. They do not need to be any younger than that.
Investigators say the folder contained eight videos of Greenberg engaging in sexual acts with a 14- or 15-year-old girl. On the same card, there were two more folders with an additional 28 videos. Greenberg modified the videos between April 2017 and November 2017. Those also videos showed Greenberg having sex with a 16-year-old.
Read more about South Florida Escorts:
Gay Escorts Made Big Money During GOP Convention
Miami Escort Service Owner Sentenced To 24 Months In Prison