Is Low-Level Fort Lauderdale Drug Dealer And Wannabe Pimp Jeremy Lionel Miller aka Tin-Man A Rat?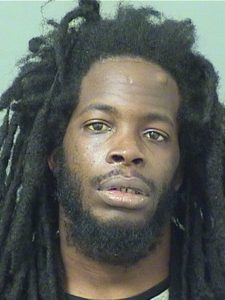 Palm Beach County cops confirm they arrested wannabe drug dealer and pimp Jeremy Lionel Miller aka Tin-Man at the end of July. Tin-Man was a fixture of the South Fort Lauderdale drug scene. That was until Fort Lauderdale Police rounded up all the drug addicts and dealers preying on tourists in June. 
The raids and busts were the result of an MFI-Miami article that was posted June 7th. The article detailed who the dealers and the addicts were. MFI-Miami also exposed where they were located and how they operated. 
The MFI-Miami article caused a public outcry and caught the attention of foreign governments. Foreign governments who have deep economic ties to Florida contacted the US State Department and the State of Florida. 
Their involvement pressured Fort Lauderdale Mayor Dean Trantalis and the Fort Lauderdale Police into action. The crackdown led to the arrest of nearly a dozen major drug and sex traffickers who were plaguing Fort Lauderdale. The raids and busts also led to about 6 addicts that were roaming the streets to check into detox and rehab facilities. 
However, a low-level junkie dealer Jeremy Lionel Miller aka Tin-Man eluded the Fort Lauderdale police. MFI-Miami soon learned that Tin-Man whose legal name is Jeremy Lionel Miller was arrested by the Palm Beach Gardens Police. 
However, the Palm Beach Gardens Police did not arrest Miller for his activities in Fort Lauderdale. Police arrested him for possession of a controlled substance without a prescription and possession of a Legend Drug.
Someone Calls The Cops Claiming Jeremy Lionel Miller aka Tin-Man Assaulted Prostitute Girlfriend Ashley Caken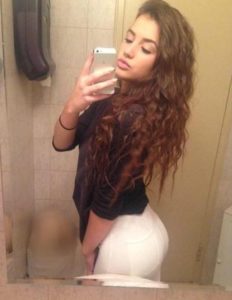 As a result of the MFI-Miami article, drug dealers and addicts in Fort Lauderdale began getting arrested.  The public outcry from the MFI-Miami article was too loud. As a result, the City of Fort Lauderdale had to do something.
The majority of addicts and dealers cut deals with law enforcement and ratted out other dealers and traffickers. However, a small number were able to elude police by fleeing south to Hollywood and Hallandale Beach. 
Tin-Man and his drug addict prostitute girlfriend, Ashley Caken went an hour north to West Palm Beach with Caken's 6-year-old son in tow.
The three of them were and still are living out of Caken's beat-up blue Ford F-150 truck. They used the money Tim-Man made by selling drugs and Caken's prostitution for food and heroin.
On the night of July 27th, Jeremy Lionel Miller aka Tin-Man came back to Caken's truck parked in a parking lot in Palm Beach Gardens.
He began arguing and getting violent with Caken.
The argument soon became violent and Jeremy Lionel Miller aka Tin-Man threw a rock at Caken's truck. The rock shattered the back window of the truck. Thus, covering Caken's son in flakes of broken glass. 
As a result of the noise, someone called the Palm Beach Gardens Police. As a result, Police searched Tin-Man. Thus, they discovered drugs in his pockets and arrested him. 
Jeremy Lionel Miller aka Tin-Man Goes To Jail. Did He Rat People Out?
Jeremy Lionel Miller aka Tin-Man wasn't Palm Beach County lockup very long. Within days of MFI-Miami posting the article about him being in the Palm Beach County Jail and his connections to South Florida drug dealers.
Ironically, he was out of jail in less than 3 weeks with a slap-on-the-wrist fine of $768.00.
This seems unusually low for a habitual drug user and convicted trafficker like Tin-Man. Seven drug dealers in Broward and Palm Beach County found themselves in the crosshairs of law enforcementwithin 48 hours of Tin-Man's release.
Bertram Cooper who was operating a multi-state drug trafficking and car theft ring in Hollywood was part of the round-up.
Smiley the crack dealer was also arrested. Coincidence? Hardly. Smiley was a fixture selling crack at the vacant lot behind Brownies in Fort Lauderdale.
Jeremy Lionel Miller aka Tin-Man's quick release, low fine and low-level drug dealers getting arrested mean only one thing. It means he ratted people out to the cops.
Also, see these articles:
FORT LAUDERDALE TOURIST WARNING! Drug Addicts Prey On Tourist
Fort Lauderdale Drug Dealer Gets Ratted Out By Satan Worshipping Junkie
Florida Cops Bust Drug and Sex Trafficker Exposed In MFI-Miami Article