Adoption Scam Alert! Michigan Mother Tara Lynn Lee Pleads Guilty To Multiple Adoption Scams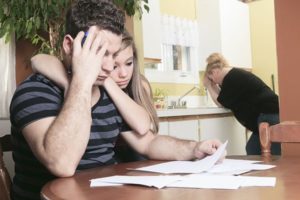 Tara Lynn Lee who caused MFI-Miami to issue an adoption scam alert has pleaded guilty to the scam. Specifically, Lee pleaded guilty to several charges of wire fraud in connection to an adoption fraud scheme.
Lee operated in Michigan under the name Always Hope Pregnancy and Education Center. The State of Michigan never issued a license to Lee or her corporate entities to facilitate adoptions. 
Yet, Lee repeatedly paired birth mothers with adoptive parents from 2014 to 2018. furthermore, Lee represented herself to adoptive parents as a licensed social worker with a legitimate adoption agency.
On several occasions, Lee matched adoptive parents to a birth mother. Other times, Lee also matched adoptive parents with birth mothers that did not exist. She also matched adoptive parents with women were not pregnant or had not decided to place their child into adoption. In addition, Lee also accepted payment from prospective adoptive parents for these fraudulent matches.
The indictment also states Lee pocketed over $200,000 from fraudulent matches in 2018 alone.
United States Attorney for the Eastern District of Michigan Matthew Schneider stated:
The evidence will show that this is a terrible scam of parents who simply want to make our world better by adopting a child.  We are encouraging any victims of this dishonest scheme to come forward and call the FBI hotline at 313-965-2227.
FBI Special Agent in Charge Timothy R. Slater also added:
The wire fraud allegations against Ms. Lee do not begin to address the devastating emotional impact her cruel behavior has had on expectant mothers, adoptive parents, and families across the United States.
A webpage has also been created to provide case-related information to those affected by Lee. Please visit www.justice.gov/usaeo-edmi.
Also, see:
Michigan Mother Tara Lynn Lee Indicted For Wire Fraud Related To Multiple Fraudulent Adoption Scams