Trump Denies Trump National Doral Miami Has A Bed Bug Infestation. Yet, He Settled A Lawsuit That Claims It Does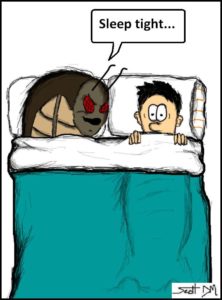 President Trump sparked higher than normal discomfort among America's closest allies at the G7 Conference. America's wackiest president made a bizarre attempt to host the 2020 G7 summit at Trump National Doral Miami.
Trump claimed that Trump National Doral Miami would be the best because of its proximity to Miami's airport. He also claimed it sports "spectacular" bungalows.
He claimed that government experts had agreed with his opinion after reviewing several options. However, Trump did not name the experts.
The proposal was met with ridicule which immediately escalated. It wasn't long before someone on social media discovered Trump's "tremendous" resort was sued in 2016. The 4-star resort was sued over a bed bug infestation and #TrumpBedBugs soon began to trend on Twitter.
The ridicule annoyed the President to the point that he responded to it on Twitter:
No bedbugs at Doral … Radical Left Democrats…spread that false and nasty rumor. Not nice!
Plaintiff In Trump National Doral Miami Bed Bug Case Sees Red After Trump Tweet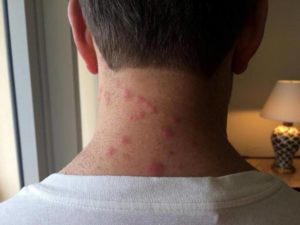 New Jersey Insurance Representative Eric Linden sued the "tremendous" resort where Trump hopes to host world leaders.
Trump made Linden sign a confidentiality agreement. Therefore, he not to discuss the settlement. Linden was outraged with Trump's tweets deriding the claims about Trump National Doral Miami being infested with bed bugs:
Linder demanded $15,000 compensation after being subjected to bites causing "welts and lumps over much of his face, neck, arms, and torso."
The case was settled for an undisclosed sum and both sides are under a non-disclosure agreement.
Did Trump Break The Law By Pushing Trump National Doral Miami For 2020 G-7 Summit?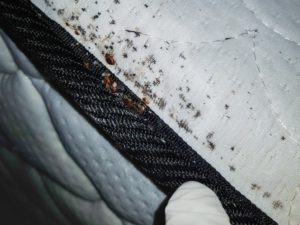 Former Senator Rick Santorum said the president should stop trying to use the White House to steer business to his properties.
Santorum told CNN Monday night:
It's inappropriate. He shouldn't do it. 
Trump stunned world leaders by using the G-7 summit to tout his struggling resort.
Trump also claimed that his resort would be the best because of its proximity to Miami International Airport. He also bragged about it's "spectacular" bungalows. In addition, he claimed that government experts had agreed with his opinion. However, Trump did not name the experts.
Ethics experts call Trump's proposal a blatant conflict of interest. It is illegal for the president to steer the G7 to his own hotel.
The Trump National Doral Miami has seen revenue plunge as some travelers shun the controversial Trump brand.
Trump already faces a pair of lawsuits. One lawsuit accuses him of violating the Constitution's emoluments clause.
 Unlike past presidents, Trump has maintained ownership of his business empire although he claims his sons handle the day-to-day operations.