Reality TV Stars Todd And Julie Chrisley are Indicted By A Grand Jury On Tax Evasion And Fraud Charges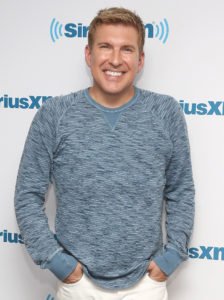 TV reality stars Todd and Julie Chrisley are facing prison time
according to CNN.
Federal prosecutors slapped them with a 12-count indictment on Tuesday. Federal prosecutors allege the Chrisleys committed bank fraud and wire fraud conspiracy.
The show follows their family's over-the-top lifestyle and activities in a basically staged "reality" show. Todd Chrisley has the on-camera persona that is a cross between the
late Paul Lynde
and
Ray Gillette from the TV show
Archer.
The show has aired on the USA Network since 2014 for a total of seven seasons. A spin-off,
"Growing up Chrisley,"
which focuses on children Chase and Savannah, premiered in April. However, it now appears both shows have
been axed due to the criminal charges.
Todd Chrisley took to Instagram to deny the claims. He implies the charges are based on the evidence presented to investigators by a disgruntled former employee.
Chrisley alleged this employee was stealing from the family and creating false documents He also alleges the employee forged their signatures and bugged their home.
Chrisley also states this is the employee's second attempt to get the family charged. Todd Chrisley posted on his Instagram account:
The Feds Are Telling A Darker Story About Alleged Crimes Of The TV Reality Stars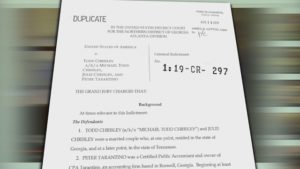 Federal prosecutors are painting a much different and darker version of the alleged crimes by the TV reality stars. It is more severe. In addition to tax evasion, the government alleges that the Chrisleys engaged in bank and wire fraud. The Chrisleys' accountant, Peter Tarantino, has also been indicted on tax-related offenses.
U.S. Attorney Byung J. "BJay" Pak states that as early as 2007 through approximately 2012 committed mortgage fraud on numerous occasions. Todd and Julie Chrisley allegedly provided banks with false information and fabricated bank statements when they applied for and receiving millions of dollars in loans.