Florida Cops Bust Drug and Sex Trafficker Exposed In June MFI-Miami Article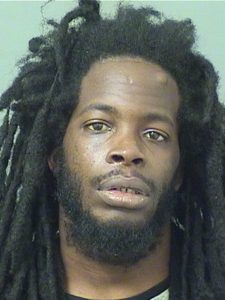 Florida cops have confirmed the arrest of the low-level drug dealer, "Tin-Man". Tin-Man was a fixture of the South Fort Lauderdale drug scene. That was until it was busted up in June. Tin-Man is now sitting clutching a bar of soap on a bunk bed in the Palm Beach County Jail.
The raids and busts were the result of an MFI-Miami article that was posted June 7th. The article detailed who the dealers were. MFI-Miami also exposed where they were located and how they operated.
The MFI-Miami article caused a public outcry and caught the attention of foreign governments. Foreign governments who have deep economic ties to Florida contacted the US State Department and the State of Florida. 
Their involvement pressured Fort Lauderdale Mayor Dean Trantalis and the Fort Lauderdale Police into action. The crackdown led to the arrest of nearly a dozen major drug and sex traffickers who were plaguing Fort Lauderdale. The raids and busts also led to about 6 addicts that were roaming the streets to check into detox and rehab facilities. 
However, a low-level junkie dealer named Tin-Man eluded the Fort Lauderdale police. MFI-Miami has now learned that Tin-Man whose legal name is Jeremy Lionel Miller has now taken up residence in the Palm Beach County Jail thanks to the Palm Beach Gardens Police. 
However, the Palm Beach Gardens Police did not arrest Miller for his activities in Fort Lauderdale. Police arrested him for possession of a controlled substance without a prescription and possession of a Legend Drug. But do Florida cops realize there is more to the story with Miller?
How Florida Cops Busted Jeremy Miller aka Tin-Man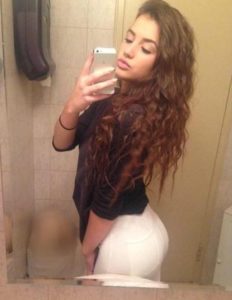 Dealers and addicts along Federal Highway in Fort Lauderdale began getting rounded up as a result of the public outcry from the MFI-Miami article. The majority of whom, cut deals with law enforcement and ratted out dealers and traffickers. However, a small number were able to elude police by fleeing south to Hollywood and Hallandale Beach. 
Tin-Man and his drug addict prostitute girlfriend, Ashley Caken went an hour north to West Palm Beach with Caken's 6-year-old son in tow.
They had hoped to seek refuge with Tin-Man's mother, Virginia Williams Miller in Riviera Beach. Mrs. Miller rightfully turned her son away.
After all, Tin-Man has a criminal record going back nearly 12 years. All related to drug possession or trafficking.
The three of them were living out of Caken's beat-up blue Ford F-150 truck. They used the money Tin-Man made by selling drugs and Caken's prostitution for food.
Caken's son is forced to sleep on a garbage bag full of dirty clothes in the extended cab of the truck.
In addition, the trio would go to St. Anne's Homeless Shelter in West Palm Beach to shower and clean their clothes. 
On the night of July 27th, Tin-Man came back to Caken's truck parked in a parking lot in Palm Beach Gardens.
Tin-Man was allegedly hopped up on crack and heroin. He began arguing with Caken.
The argument soon became violent and Tin-Man threw a rock at Caken's truck. The rock shattered the back window of the truck. Thus, covering Caken's son in flakes of broken glass. 
Someone called the Palm Beach Gardens Police. As a result, Police searched Tin-Man. Thus, they discovered drugs in his pockets and arrested him. Caken's whereabouts are unknown at this time. 
Do Florida Cops Know About Tin-Man's Involvement In Drug And Sex Trafficking In Fort Lauderdale?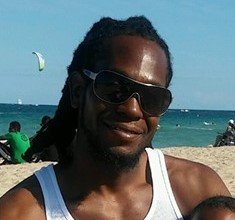 Florida cops in Palm Beach County may not realize Jeremy Lionel Miller aka Tin-Man was once a wannabe drug dealer and pimp. He palled around with drug dealer Travis Herbert. Herbert was an ex-con who operated a major drug and sex trafficker of addicts in the South Fort Lauderdale drug scene.
Miller acted as Herbert's wannabe apprentice. He would bird dog drug clients and potential sex slaves for Herbert to pimp out.
Travis Kirk Herbert aka "T" used his disabled friend's Section-8 subsidized apartment at 317 Palm Avenue in Fort Lauderdale to traffic everything from crack to heroin to sex. 
Miller used heroin and crack to build trust with young female addicts working the streets in Fort Lauderdale. He even fronted heroin to the young women he thinks he can manipulate and use to his advantage.
However, when the young woman doesn't pay, it's off to the sex dungeon at Herbert's crash pad to work as a sex slave to pay off the debt.
Herbert and Miller along with their friends used the girls as fuck toys or prostitute the girls out on websites like Megapersonals. The two would then pocket the cash. Herbert and Miller also like to brag about making videos of them engaged in gang-raping the young addicts.
We have the text messages from Miller bragging about making sex videos with addicts using a phone owned by his ex-girlfriend. 
Herbert and Miller also like to hold young female heroin addicts against their will and pimp them out on prostitution websites like Megapersonals. The two also liked to make videos of multiple men essentially raping the young women while they under the influence of drugs namely heroin. 
Also, see these articles:
FORT LAUDERDALE TOURIST WARNING! Drug Addicts Prey On Tourist
Fort Lauderdale Drug Dealer Gets Ratted Out By Satan Worshipping Junkie